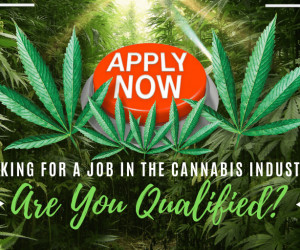 Job Overview
We are looking for someone with drive, passion, and a competitive spirit to help maximize PerkinElmer's commercial success. This role will specialize in the use of our GCMS portfolio in Cannabis applications. This role provides sales support for our GCMS products to include applications development, training and presales activities. Preference on location is Eastern US, must be near a major airport.
Our Team
The Food Sales Team represents PerkinElmer's entire portfolio of solutions for Food quality and Food safety across Food, including Cannabis. This includes analytical instrumentation such as chromatography, inorganic, and spectroscopy, as well as Food specific solutions including Perten products and others. The Field Application Scientists work closely with the sales team to optimize the research scope and vision for our customers.
Job Responsibilities
Execute technical product demonstrations/presentations to individual prospects and seminar audiences in support of pre-sales activity including workshops and RFI/RFP support for product area.Provide and deliver product training to customersProvide subject matter expertise in the areas of GCMS analysis to support customers in understanding how to maximize their use of our software applicationsCollaborate with all Field Team members to develop and deploy world-class systems and tools and provide front-line support to sales as the Field application ScientistProvide and deliver product training to field (marketing & sales) as new features/functionality are available for designated product and domain specialtyCoordinate with Product Management to identify, communicate, and incorporate new product enhancements and also with the Services team to insure we deliver competitive solutions that are differentiated through value as perceived by our customersCharacterize the external market by performing pipeline analysis and competitive assessments for region and scientific domainCoordinate with Marketing Communications organization to develop and participate in marketing campaign design and execution as neededPresent a professional image at all times to customers, clients and other vendors.
Basic Qualifications
MS, PhD and/or BS in a scientific discipline or equivalent with 5 plus years in the Chromatography and Mass Spectroscopy field. 1-3 years of experience and working knowledge of GCMS including sample preparation requirements.
Preferred Qualifications
Experience with cannabis samples strongly preferredCurrent or previous scientific expertise and experience with a customer focus and excellent communication skillsWillingness for as much as 50% overnight travel.
What We Provide
PerkinElmer provides our customers with critical knowledge, expertise and innovative detection, software, and services solutions so that they can make better decisions for better outcomes. At PerkinElmer, we make a difference everyday – helping scientists, clinicians and governments detect earlier and more accurately to improve the health and safety of people and the environment. Our solutions range from enabling the discovery of more effective diagnostics and therapies, to making sure that the food we eat, the water we drink and our environment are safe from contaminants.
PerkinElmer is committed to creating a diverse environment and is proud to be an equal opportunity employer. All qualified applicants will receive consideration for employment without regard to race, color, religion, gender, gender identity or expression, sexual orientation, national origin, genetics, disability status, age, or veteran status or any other characteristics protected by applicable law. PerkinElmer is committed to a culturally diverse workforce.