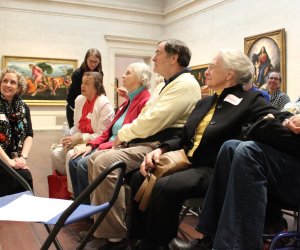 Family Coach
Child protection
Savio House, a private, non-profit agency is seeking a full-time Family Coach. The ideal candidate is self-motivated, dependable, and is comfortable working with minimal supervision, under the direction of the Child Protection Coordinator.
A successful candidate will provide coaching to families to prevent out-of-home placement or prepare the family and child for successful reunification or emancipation.
Duties Include
Be a team player and always be supportive of other staff members; Provide strengths-based, solution-focused services to referred families; Establish a positive relationship with each family member; Promote different ethnic groups and cultural values or customs so that the clients can learn early to appreciate people for different races and backgrounds; Help in making Savio an enjoyable experience for the clients within the guidelines of the staff manual Foster emotional and intellectual development of clients by messages that are consistent, firm and caring; Assist in organizing, and supervising family recreational activities; Provide positive leadership (role model) to clients; Be willing to work flexible hours based on client needs; Support and assist clients with their educational plan; Provide safe and timely transportation to clients; Provide on-call crisis intervention to clients when needed. Maintain documentation for each client Serve as liaison for the family to outside agencies Other duties as assigned
Qualifications
Minimum: Bachelor's of Social Work or related Human Services degree
Savio offers a fun and challenging work environment, competitive salary and excellent benefits, including:
10 paid holidays Medical insurance, employer pays 90% of individual employee medical coverage Dental, Vision, Life, HSA, FSA and Short and Long-term disability Vacation and sick time Employer Funded Retirement Plan CPR & First Aid Training Professional Development
Physical Requirements
Ability to lift and carry objects weighing up to 50 lbs Ability to walk, climb, bend, stoop, push, pull, and balance efficiently
Savio House completes a drug screen and full background check for every new employee upon hire. Successful candidates must be able to pass a drug screen, to include marijuana. Savio maintains a standardized background check, however; not all charges are grounds for immediate disqualification. We encourage all to apply.
Savio House is an equal opportunity employer. We will not discriminate and will take affirmative action measures to ensure against discrimination in employment, recruitment, advertisements for employment, compensation, termination, upgrading, promotions, and other conditions of employment against any employee or job applicant on the basis of race, color, gender, national origin, age, religion, creed, disability, veteran's status, sexual orientation, gender identity or gender expression.
Job Type: Full-time
Salary: $35,000-$37,000
Bilingual $40,000-$43,000