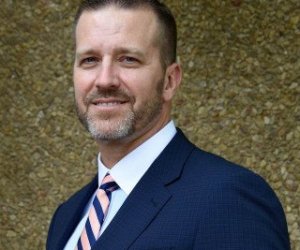 Family Advocate
Denver Collaborative Partnership
Savio House, a private, non-profit agency is seeking a part-time Family Advocate
Duties Include
Provide peer support and assistance with system navigation to families involved in multiple systems in the City and County of Denver. Assist parents with meeting basic needs of family such as healthcare, housing, food, etc. Participate in Multi-disciplinary staffing teams/Family Engagement Meetings Attend Court and other meetings as needed with families Assist parents with identification and connection to community-based resources Conduct home/community visits as necessary to follow up on progress and/or to make contact when other means of communication are not effective Assist parents with scheduling/attending necessary appointments Empower and encourage families to actively participate in their treatment plans and program to obtain self sufficiency without system involvement Monitor and support youth and family progress Maintain client files and records by documenting in the database
Qualities
Prior experience working with at-risk youth and their families in a community based setting Experience as a parent or caregiver of a child/youth with mental health or co-occurring disorder and has worked with multiple agencies/providers including the following systems: Juvenile Justice (Probation, Diversion, Municipal) Child Welfare Education Mental/Physical Health Courts Developmental Disabilities Knowledge of and become knowledgeable of community-based resources for youth and families Adaptable to change in the workplace and use change as an opportunity for innovation and creativity Job knowledge and skills to perform fundamental job functions and is able and willing to assume great responsibility over time regarding the scope of work Ability to listen, respect and collaborate with other people from culturally, ethnically and racially diverse backgrounds, inclusive of peers, co-workers, children and families with physical, developmental and mental challenges while maintaining a non-judgmental attitude toward youth, families and professionals. Ability to be flexible and respond well to crisis Willingness to be an objective and balanced team member when working in the best interest of families
Qualifications
21 years of age Good driving record Basic skills in Microsoft Office Suite Basic comfort level with learning software Good communication skills, verbal and written *Bilingual Preferred Pass drug screen
Physical Requirements
Ability to lift and carry objects weighing up to 50 lbs Ability to walk, climb, bend, stoop, push, pull, and balance efficiently
Savio House completes a drug screen and full background check for every new employee upon hire. Successful candidates must be able to pass a drug screen, to include marijuana. Savio maintains a standardized background check, however; not all charges are grounds for immediate disqualification. We encourage all to apply.
Savio House is an equal opportunity employer. We will not discriminate and will take affirmative action measures to ensure against discrimination in employment, recruitment, advertisements for employment, compensation, termination, upgrading, promotions, and other conditions of employment against any employee or job applicant on the basis of race, color, gender, national origin, age, religion, creed, disability, veteran's status, sexual orientation, gender identity or gender expression.
Job Type: Part-time
Salary: $20,000-23,000