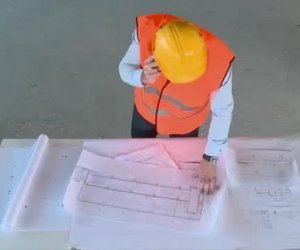 Lazarus Naturals is on a mission to make quality hemp-based CBD accessible to everybody. It's why we own our manufacturing process from start to finish—beginning at our hemp farms in Central Oregon to our extraction, formulation, and packaging—all to deliver safe, effective CBD at an affordable price. We provide a 60% Assistance Program to veterans and individuals with disabilities or low-income because we believe everybody should be able to experience the benefits of CBD regardless.
We have a close-knit, fast-paced work environment with a fully-stocked kitchen, competitive pay and full benefits. We're looking for an Extraction Supervisor to join our team.
Beyond technical qualifications and sufficient experience requirements, we at Lazarus Naturals look for people who can thrive in our work environment and actively challenge themselves. We prioritize applicants who can illustrate their capacity to think critically, approach mistakes positively and constructively, as well as the ability to claim responsibility for their actions, whether good or bad. It is equally important that any applicant is able to exhibit an appreciation for proactive honesty and marked flexibility in the face of abrupt change. Moreover, we prefer applicants who share our passion and pride in the work we all contribute to as a team.
The job will require a strong science and math background, mechanical inclination, and excellent problem solving skills. We are looking for a driven individual whom will work in collaboration with the Director of Production to ensure all extraction and manufacturing goals are met. This position is responsible for producing cannabis oil/extract through ethanol extraction techniques and is expected to have a firm understanding of physical and chemical principals that are being applied during processing. Making hands-on decisions will surround the following principles Safety, Quality, Delivery, and Productivity.
This position will be directly responsible for the following
Operation and maintenance of oil extraction equipment, such as extractors, pumps, and centrifuges. Ensure operation of machinery and mechanical equipment by completing preventive maintenance requirements on motors, pneumatic tools, conveyor systems, and other production equipment. Follow diagrams, sketches, operations manuals, manufacturer's instructions, and engineering specifications; troubleshooting malfunctions. Detailed record keeping of maintenance schedules, and continuously monitor all extraction processes so that malfunctions can be rectified immediately. Maintain safe and clean working environment by complying with procedures, rules, and regulations. Meet demanding production goals consistently
Requirements
Bachelors degree in Petroleum Engineering, Industrial/Mechanical Engineering, or equivalent Brewing/Beverage Production experience Understanding of applied fluid and pressure dynamics Experience working with/on industrial machinery (centrifuges, vacuum distillers, conveyors, etc) Forklift certification
Benefits
Comprehensive benefits (medical, vision, and dental insurance) Employee discount program Fully stocked kitchen 401K plan FSA & commuter benefits Employee development opportunities Company events
This is a full-time role based in Powell Butte, Oregon. Interested parties are encouraged to send a cover letter detailing why you think you could be a great fit, along with an updated resume. Thanks, and we look forward to hearing from you.
Veterans strongly encouraged to apply.
Lazarus Naturals is proud to be an equal opportunity employer and is committed to creating a diverse environment. All qualified applicants will receive consideration for employment without regard to race, color, religion, gender, gender identity or expression, sexual orientation, national origin, genetics, disability, age, or veteran status.