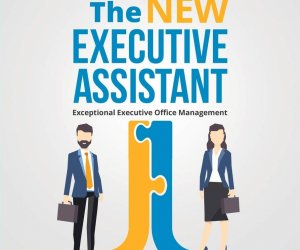 CannaCraft is a community-oriented brand that provides medical cannabis products manufactured in Sonoma County. We are a vertically integrated company, ensuring that the plant and the product are handled with the utmost care, every step of the process. Our products meet the highest industry standards for cultivation, extraction, product formulation, and packaging to ensure patient safety and wellbeing. Our mission is to make clean, consistent, lab-tested medicine available throughout all of California. Our product portfolio includes a variety of products and formulations, including smokeless vape cartridges, extracts, concentrates, edibles, sprays, tinctures, soft gel caps and more.
What you'll be doing..
Executive Assistant (Reporting To The President)
● Filtering and responding to emails, texts and calls on behalf of President
● Manages complex stakeholder communication processes
● Process purchase orders and track invoices on behalf of President
● Provides high-level administrative support and assistance to the President
●Prepares reports, presentations, and spreadsheets
● Performs clerical and administrative tasks including drafting letters, memos, invoices, reports, and other documents for senior staff
● Arranges travel and accommodations for President
● Schedules and attends meetings on behalf of executives, taking notes and recording minutes
● Receives incoming communication or memos on behalf of senior staff, reviews contents, determines importance, and summarizes and/or distributes contents to appropriate staff
● Performs office tasks including maintaining records, ordering supplies, and performing basic bookkeeping
● Performs additional duties as assigned by President
Project Manager (Reporting To President)
● Prepares forecasts and tracks costs for new market operations
●Conducts cost analysis, prepares and implements a project budget
● Addresses questions, concerns, and/or complaints throughout the project
● Acts as a liaison between company and stakeholders including investors, customers, partners, government officials, and vendors
● Tracks compliance with federal, state, local, industry, contractual, and company regulations, standards, specifications, and best practices
— Performs Other Related Duties As Assigned
●Collaborates with and supports the President to develop and manage complex business partnerships
●Qualifies business and investor partnership leads, conducts research and builds deep relationships with key decision-makers.
●Have a complete understanding of CannaCraft's goals, partner strategy, decision-makers, organizational structure, technology and roadmaps.
●Proactively address business issues with key partners and identify ways to maximize value for everyone.
●Maintains pipeline of partnership and investor opportunities to drive growth.
●Understands the competitive landscape and identifies opportunities for partnerships.
●Organize market research and address any gaps.
Desired Skills
● Excellent verbal and written communication skills.
● Excellent interpersonal and customer service skills
● Excellent organizational skills and attention to detail
● Excellent time management skills with a proven ability to meet deadlines
● Strong analytical and problem-solving skills
● Strong supervisory and leadership skills
● Ability to prioritize tasks and to delegate them when appropriate
● High-level proficiency with Microsoft Office Suite, Project Management Software, and CRM software
Education And Experience
● Bachelor's degree in a related field
Physical Requirements
● At least three years of related experience required
● Prolonged periods sitting/standing at a desk and working on a computer
● Must be able to lift up to 15 pounds at times
Powered by JazzHR