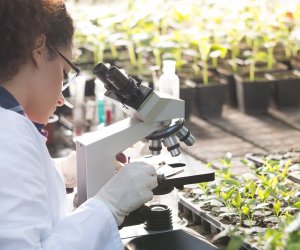 Washington Department of Fish & Wildlife
Job Description And Duties
The California Department of Fish and Wildlife (CDFW) is seeking an Environmental Scientist to perform duties associated with the Habitat Conservation Program, located in the Ontario CDFW office.
Under the close supervision of a Sr. Environmental Scientist (Supervisory), the incumbent is part of a regional team conducting specialized and complex environmental investigations targeting cannabis cultivation sites. The incumbent independently performs assigned duties and has responsibility for developing CDFW's Lake and Streambed Alteration (LSA) Agreements, California Endangered Species Act (CESA) permits, Environmental Impact Assessments (EIA) and associated documents, and review, comment, and/or completion of documents necessary for compliance with the California Environmental Quality Act (CEQA) within the Region. The incumbent will work with, and provide consultative advice to, local lead CEQA agencies, staff from California Department of Food and Agriculture (CDFA) and State Water Resources Control Board (State Water Board), and CDFW Cannabis Program staff statewide. Specified activities require knowledge of California fish and wildlife resources, ecological principles, lake and stream processes, applicable permitting and environmental laws, and CDFW administrative procedures and policies. The incumbent applies knowledge of environmental impacts and a high degree of personal initiative. Public contacts made in the course of this work are highly sensitive and involve a wide variety of stakeholders.
Applicants should have knowledge of the basic principles of land, water, fish, wildlife, and other natural resources research; principles of ecology; soil and irrigation sciences, resource management, hydrology, geology, and waste prevention; statistical methods; land-use practices with reference to their general effect on human health, natural resources, agricultural productivity, and the environment; effects of hazardous and non-hazardous waste material and their interactions on the environment; chemical reactions; California and Federal environmental laws, rules, regulations, and requirements; basic toxicology, hydrology, geology, and principles of risk assessment and risk management; concepts employed in a variety of disciplines including environmental planning, economics, and resource management; geolocation and geo-referencing software applications, resource conservation program impacts and implementation strategies; and recycling issues.
You will find additional information about the job in the .
Minimum Requirements
You will find the Minimum Requirements in the Class Specification.
Additional Documents
Special Requirements
Ability to: Apply or modify scientific methods and principles; collect environmental data; analyze and evaluate data and reach sound conclusions; review, check, and interpret scientific and environmental reports; analyze situations and take appropriate actions; establish and maintain cooperative relations with all persons contacted; communicate effectively; prepare clear, complete, and technically accurate reports; apply laws, rules, regulations, policies, and requirements of California and Federal environmental protection and resource management programs; assess the impact of proposed State and Federal environmental legislation and regulations; understand principles of risk assessment and risk management; work with professionals from a variety of disciplines within and outside of State government; and review and understand technical research reports on emerging public health and environmental issues.
Application Instructions
Completed applications and all required documents must be received or postmarked by the Final Filing Date in order to be considered. Dates printed on Mobile Bar Codes, such as the Quick Response (QR) Codes available at the USPS, are not considered Postmark dates for the purpose of determining timely filing of an application.
Final Filing Date: 3/25/2020
Who May Apply
Individuals who are currently in the classification, eligible for lateral transfer, eligible for reinstatement, have list eligibility, are in the process of obtaining list eligibility, or have SROA and/or Surplus eligibility (please attach your letter, if available). SROA and Surplus candidates are given priority; therefore, individuals with other eligibility may be considered in the event no SROA or Surplus candidates apply.
Applications will be screened and only the most qualified applicants will be selected to move forward in the selection process. Applicants must meet the Minimum Qualifications stated in the Classification Specification(s).
How To Apply
If You Choose To Not Apply Electronically, a Hard Copy Application Package May Be Submitted Through An Alternative Method Listed Below
Complete Application Packages (including your Examination/Employment Application (STD 678) and applicable or required documents) must be submitted to apply for this Job Posting. Application Packages may be submitted electronically through your CalCareer Account at When submitting your application in hard copy, a completed copy of the Application Package listing must be included.
Address for Mailing Application Packages
You may submit your application and any applicable or required documents to:
Department of Fish and Wildlife
Attn: Human Resources Branch
P.O. Box 944209
Sacramento , CA 94244
Address for Drop-Off Application Packages
You may drop off your application and any applicable or required documents at:
Human Resources Branch
1416 Ninth Street, Room 1217B
Sacramento , CA 95814
08:00 AM – 04:30 PM
Required Application Package Documents
Required
Applicants who do not submit the required items timely may not be considered for this job
The following items are required to be submitted with your application.
Current version of the State Examination/Employment Application STD Form 678 (when not applying electronically), or the Electronic State Employment Application through your Applicant Account at All Experience and Education relating to the Minimum Qualifications listed on the Classification Specification should be included to demonstrate how you meet the Minimum Qualifications for the position. Resume is required and must be included. Degree and/or School Transcripts Statement of Qualifications – Statement of qualification outlining why you believe your knowledge, skills and abilities makes you a strong candidate to perform the duties of the position as described in the Duty Statement. Other – Please include a cover letter
Applicants requiring reasonable accommodations for the hiring interview process must request the necessary accommodations if scheduled for a hiring interview. The request should be made at the time of contact to schedule the interview. Questions regarding reasonable accommodations may be directed to the EEO contact listed on this job posting.
Benefits
Benefits information may be obtained by going to the California Department of Human Resources website at and to the California Public Employees' Retirement System website for Health Benefits at .
Contact Information
The Hiring Unit Contact is available to answer questions regarding the position or application process.
Department Website
Hiring Unit Contact:
Jeff Brandt
click apply
Please direct requests for Reasonable Accommodations to the interview scheduler at the time the interview is being scheduled. You may direct any additional questions regarding Reasonable Accommodations or Equal Employment Opportunity for this position(s) to the Department's EEO Office.
EEO Contact
EEO OFFICE
click apply
click apply
California Relay Service: click apply (TTY), click apply (Voice) TTY is a Telecommunications Device for the Deaf, and is reachable only from phones equipped with a TTY Device.