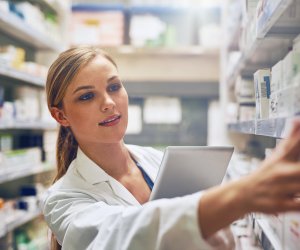 Why Superdrug
Passionate about health and wellbeing? Love delivering exceptional Patient care? As a Superdrug Dispensing Assistant, you'll support the Pharmacy team to deliver great service to customers. In a fast-moving environment, you'll know how to have fun too, while keeping the pharmacy's performance on track.
We're a team that puts our customers and our teams at the heart of everything we do. At Superdrug, we aim to be the best in accessible health & beauty, loved by our customers for value, choice, friendly advice, service and fun.
Our success comes from our people – they make the difference. We're all about personality, we have fun,and we work hard to deliver That Superdrug feeling!
Here's the exciting bit…a great day includes
In our Dispensing Assistants, we look for individuals who can support the Pharmacy Manager and team to ensure that all customers and patients are served with care and efficiency. Your role at Superdrug will be all about working on both the counter and in the dispensary.
It's a great experience that will prepare you for even bigger challenges. We will actively develop your skills with the potential to offer real career progression in the Pharmacy team!
What You'll Need To Succeed
To come on board as a Superdrug Dispensing Assistant you will have NVQ Level 2 in Pharmacy Services or equivalent and previous experience of working in a community pharmacy role is essential.
You will enjoy working with others in a team, work well under pressure in a fast-paced environment and have a passion for learning and a willingness to be trained on additional services for the needs of the business.
Here's How You Are Rewarded
Up to 28 days holiday Up to 30% discount for you and a nominated friend or family member Excellent training Internal progression opportunities
Hours: 20 hours per week
Hourly rate: £8.95 per hour