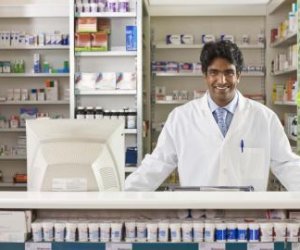 Dispensary – Pharmacist
Ensures accurate, efficient, timely and compliant medication distribution and fulfillment for patients.Provides timely final approval for dispensed prescriptions assuring the correct drug, dosage form, quantity, days' supply, number of refills and packaging is dispensed to the correct patient and within guidelines. Responsible for proper labeling and warnings as well as verifying appropriate directions for use per prescription.Oversees operation of machines that sort, dispense and label medications, and verifies the results of their operations.Assures the delivery method selected with properly identified delivery location (center or home).Plans, implements, and maintains procedures for mixing, packaging, and labeling pharmaceuticals, according to policy and legal requirements, to ensure quality, security, and proper disposal.Compounds and dispenses medications as prescribed by doctors and dentists, by calculating, weighing, measuring, and mixing ingredients, or overseeing these activities.Prepares sterile solutions and infusions for use in facilities or patients' homes.Works to ensure proper and compliant billing and record keeping of medications dispensed and shipped.Oversees proper storage and security conditions for the drugs.Oversees ordering, labeling, and counting stock of medications, chemicals, and supplies; and enters inventory data into the computer. Establishes a routine check of expiration dates on stocked drugs. Ensures controlled substance record keeping.Receives and stores incoming supplies, verifies quantities against invoices, and addresses stock needs or shortages.Prepares and processes medical insurance claim forms and records.Oversees Pharmacy Technicians to ensure compliance to company and regulatory guidelines (such as FWA, HIPAA and applicable pharmacy law), quality and efficiency of patient care and continued career development for the technicians.Ensures that patient care decisions and actions as well as coding/billing are properly documented using proprietary software system.Provides reports and analysis to management as requested as necessary to monitor and improve patient care and center operations.Works with software developers/IT team as needed to help identify system enhancements that will improve automation/efficiencies.
Education
BS in Pharmacy
Experience & Training
2+ years' experience in pharmacy distribution and packaging, with at least some exposure to geriatrics/chronic care.
Specific Skills
Strong analytical skills and good clinical judgment.
Strong technical skills (to monitor and make suggestions about proprietary system development/enhancements).
Licensing/Certification
Must have an active NJ pharmacist license in good standing.
TRHC provides patient-specific, data-driven technology and solutions that enable healthcare organizations to optimize medication regimens. We improve patient outcomes, reduce hospitalizations, lower healthcare costs, and manage risk. We deliver our solutions through a comprehensive suite of technology-enabled products and services for medication risk management and risk adjustment.