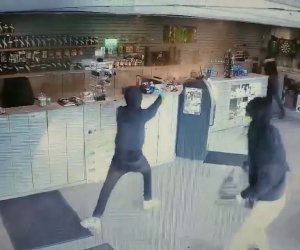 The Dental Dispensary Clerk in the School of Dentistry is responsible for requisitioning, dispensing and maintain supplies and equipment in the assigned clinical dispensaries. This position assigns chairs to students and report clinic equipment malfunctions to the dental maintenance area. This position is responsible for sterilization of equipment assigned to the dispensary.
Requisitions supplies for the appropriate clinical area. Issues supplies and equipment to dental students working in the appropriate clinical area. Assigns chairs to students in the appropriate clinical area. Maintains inventory of supplies needed for the appropriate area. Sterilizes, disinfects all instruments and equipment using autoclaves or chemical disinfectants. Answers the telephone, take messages for persons working their clinical area. Issues and collects dental equipment to and from students working in the appropriate area. May assist with student examinations. Keeps reports on patients seen in the appropriate clinical area. May perform routine maintenance on dental chairs and units. Performs other related duties as assigned.
Required Skills
Ability to maintain adequate inventories supplies. Ability to learn technical and dental nomenclature. Ability to learn sterilization/infection control techniques and procedures. Ability to establish and maintain an effective working relationship with faculty, students and other employees. Knowledge of record keeping and reporting. Working knowledge of equipment and instruments used in Dentistry. Ability to file alphabetically and numerically. Ability to relate to the public in a tactful and courteous manner. Ability to accomplish other duties within the scope of a dispensary clerk as assigned by the supervisors.
Required Experience
High School Diploma or GED and three months related work experience.