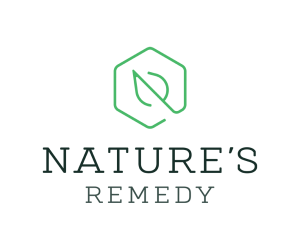 Nature's Remedy of Massachusetts, Inc.
The Assistant General Manager (AGM) will assist the General Manager in the oversight of daily operations of Nature's Remedy (NR) Registered Marijuana Dispensary (RMD) including but not limited to; laws, ordering, patient paperwork, sales, cash handling processes, financial reporting, inventory management, patient service, communication, education and information management, as well as, regulatory compliance.
Responsible for assisting in all current dispensary operations, including, sales, inventory management, merchandising, staffing, training, performance counseling, and evaluations. Assist in the performance of inventory audits and assessments of productivity. Will be expected to assist in the training of team members in excellent patient service. Participate in ongoing education, community outreach and professional development as needed.
Training & Development
Assist in the interview and recommendation process for the hiring of Sales Leads and Dispensary Agents. Involved in performance counseling/management of Sales Leads and Dispensary Agents. Assist in training and development to ensure all dispensary agents greet patients/caregivers with a helpful, pleasant and compassionate attitude; making every interaction a positive experience. Assist in the training of all team members on HIPAA and confidentiality requirements. Assist to train and develop all dispensary agents to ensure proficiency in NR inventory management and point of sale platform and CCC regulatory systems. Ensure that all team members are trained and current on product knowledge. Ensure that all team members are maintaining current NR policies and procedures as well as all state and local laws and regulations Review and update patient educational materials Participate in weekly leadership team meetings
Driving Business/Sales
Review sales daily and best practices to achieve goals, with team members.
Ensure that all team members are trained on patient services, including patient intake, product knowledge and proper dosage May be asked to conduct meetings, at the start of every shift, to ensure consistency in message and goals. Deliver excellent, and compassionate patient services. Assist to develop NR patient loyalty and retention.
Company Culture
Be a NR brand ambassador and training team members to represent the brand appropriately. Participate in community outreach program. Follow and implement NR's core values, including respect, diversity, sustainability, research and service. Ensure that all team members are adhering to NR's cultural principles. Work with GM in maintaining RMD aesthetic according to NR brand, including music selection and daily RMD cleanliness. Work with GM to foster a highly motivated team environment.
Controlling & Preventing Loss
Help to ensure that all team members are proficient in cash balancing and product protection. Conduct random audits of cash and/or product, using audit checklist. Review incident reporting, with management team. Assist in the execution of monthly product inventory reports. Review Loss Prevention (LP) procedures with GM on a quarterly basis.
Qualifications And Education
Must be 21 years old. 3+ years experience in retail management, managing a diverse team. High School GED required. College degree preferred, but not necessary. Cannabis knowledge preferred. Passion for the cannabis industry required. Must be able to pass a comprehensive background check. Must possess a valid driver's license and reliable transportation. Experience in retail, hospitality or patient services. Excellent verbal and written communication skills Above average math skills. Ability to work at a high level, cohesively in a team environment Experienced in a fast paced, high transaction environment. Having good organizational and decision-making skills. Being analytical, detail oriented and proactive.
Physical And Environmental Requirements
Ability to work a minimum of 8 hours a day and rotating shifts; Flexible schedule availability including nights, weekends and holidays;
Nature's Remedy is an Equal Opportunity Employer committed to building a diverse workforce as it values the knowledge, diversity and performance of our employees to make us a great company. All employees and qualified applicants will receive consideration in employment or advancement without regard to race, color, religion, sex, age, national origin, disability genetic information, sexual orientation, gender identity, citizenship, military or protected veteran status or any other basis prohibited by applicable law. Nature's Remedy is committed to hiring individuals with drug related CORI offenses.