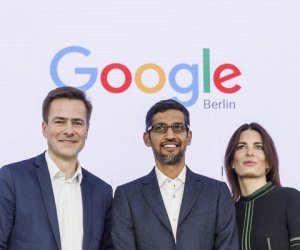 We are looking for enthusiastic and talented individuals who thrive on challenge and change, and who want to make a difference through the delivery of results.
About The Role
To monitor, manage, and influence legislative and policy developments, as well as form constructive relations with other relevant stakeholders, where appropriate, to facilitate the company's research and commercial development goals.
Responsibilities
Monitors and, where appropriate, influences state, national and international policy, legislation and regulations relevant to GW's research and commercial activitiesProvides expert input and advice to GW and Greenwich's colleagues in relation to relevant legislation and regulations for GW research and commercial plansMeets when necessary with representatives of domestic (federal and state) and international governmental agenciesWorks with public relations firms and lobbyists where necessary to achieve GW's legislative goalsContributes to, and advises on, media relations and activitiesConducts educational outreach to relevant groups and individuals concerning GW, its research, and its missionDevelops and maintains positive relationships with various stakeholder groups and individual opinion leaders.Speaks at appropriate conferences and other venuesAuthors or contributes to articles, book chapters, white papers on topics relevant to GW and GreenwichProvides internal and external advice concerning various aspects of the US Controlled Substances Act, international treaties, and certain foreign laws governing controlled substancesAssists Clinical Operations and research sites with state and federal regulatory requirements for securing Schedule I research registrations and licenses
Requirements
Juris Doctor (J.D.) degree or Bachelor's degree in life science or related field of study preferred or equivalent combination of studies, qualifications and/or work experienceAt least three years' experience with statutory and case law interpretation and constitutional analysis (preferred)At least three years' experience drafting state and/or federal legislation (preferred)Knowledge of the laws and regulations governing cannabis and other controlled substancesWorking knowledge of MS Outlook, Word, Excel and PowerPoint.Excellent attention to detail, good critical thinking skills, and the ability to evaluate processes and see areas for improvement, and recognize the need for occasional deviation from accepted practiceGood interpersonal skills – including oral and written communication skills.
Join Us!