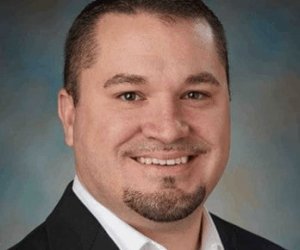 Director of Human Resources and Employee Safety, Retail 
Cookies, a globally recognized cannabis brand, is looking for a Director of Human Resources to support the rapid growth of our Retail teams. This person will provide strategic and tactical expertise to enhance our HR function, performance, and development practices. No position at Cookies is about the status quo, every team member is passionate about taking our genetics that were born in a San Francisco garage and sharing it across the globe.  
Reporting directly to the VP of Retail essential responsibilities include but are not limited to:
What You Will Do:Provide HR support to our retail employees, by being a resource for benefits, policies and procedures, workers compensation, and all things HR-relatedCo-design, implement, and recommend best practices in the application of HR processes, systems and policiesPartner, investigate and help resolve employee relations matters and investigationsDraft, review, and update employee relations and people related communicationsMaintain an awareness of people principles, practices and the related regulations by locationBe available and present for your leaders, teams, and cross-functional teamsCreate and implement strategies for succession planning, talent development, and employee developmentLead recruitment efforts for all company operated retail locations + contribute towards corporate recruiting efforts as needed.Create/update weekly payroll reports as needed by the VP RetailPartner with Chief of Staff on various corporate initiativesProvide general team assistance as needed (accounting, marketing, logistics, etc.)Build out and lead employee onboarding processesLead employee safety measures including general safety as well as specific measures being taken related to COVID-19Manage special projects as directed by VP Retail & Chief of Staff
Must Haves4+ years of HR experience at a retail company (bonus points if you have cannabis industry experience)Strong knowledge in HR policy, laws and compliance, and experience in employee relationsDemonstrated leadership with ability to lead and influence at all levelsOutstanding oral and written communication skills, with strong interpersonal skills and collaborative work styleWillingness to travel as needed (up to 35%) and work across a variety of time zonesProficiency with GSuite products, Smartsheets, Dropbox, cell phones (texting, calling), electronic meeting tools, Microsoft Office products, WURK, Gusto, LinkedIn Recruiter, ATS system knowledgeAbility to concurrently manage in excess of 10 projectsHave expertise understanding of Human Resources and employee safety best practicesAbility to work with varying personalitiesReadiness to work in a fast paced environment towards hard deadlinesStrong attention to detail and go get 'em attitude about follow upA belief that TEAM WORK MAKES THE DREAM WORK
Benefits & PerksHealth, vision, and dental insurance for eligible employeesLife insurance, Long-term disability, Commuter benefits, HSA & FSA accountsMission based company + entrepreneurial work environment Employee discount, company events, concerts, festivals + much more Cookies is a fast-paced, dynamic environment. Looking for team members who are flexible, nimble and know how to get stuff done. We are a fun, driven, entrepreneurial group focused on culture, community and quality. We're an equal opportunity employer on the lookout for top-notch talent who truly wants to help us change the world. This is a Full-time position with the ability to work remotely. Our team and company operated retail locations are primarily located in California, travel to these locations will be required in this role.  Come join our team!