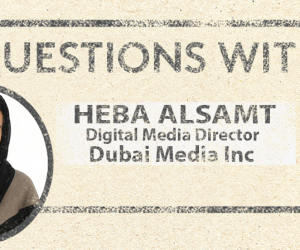 PURPOSE OF THE JOB
The Digital Media Director under the direction of the Director of Communications, manages the digital projects related to the Commission's communications and digital media strategy, enhances public engagement, and performs data analytics. The Digital Media Director will develop content and manage digital channels to boost the Commission's communication and outreach to Marijuana Establishment applicants, licensees, municipalities, and the public.
Essential Functions And Responsibilities
Communicate and advocate the Commission's priorities and mission using creativity, consistent branding, cutting edge technology, and web optimization techniques. Monitor the Commission's digital channels, including, but not limited to its websites, blogs, and social media, and prepare public responses as needed. Develop and coalesce the Commission's web presence and overall digital marketing strategy. Innovate solutions to increase web traffic and social media engagement. Ensure best web practices are followed and regularly propose opportunities to improve user experience. Prepare a wide range of materials in support of the Commission's work, including, but not limited to, a website, data dashboard, print advertisements, digital brochures, newsletters, branded templates, and other applications or publications as needed. Provide technical assistance on content management, data analytics, and multimedia objectives. Ensure that digital channels are accessible to a variety of users, including mobile platforms and ADA compliance. Assist with the development and implementation of special projects, including, but not limited to, public awareness and digital campaigns.
Other Duties And Responsibilities
Ensure necessary stakeholders are well versed in the website's style and technology, plus other digital tools. Assist in managing the Commission's content calendar to ensure all deadlines are met. Keep the Director of Communications, the Executive Director, and Commissioners informed about digital technology developments. Ensure the Commission's digital content strategy is aligned with overall goals and on budget. Attend meetings and hearings that directly impact the Commission's communications, marketing, and outreach. Draft and review digital content. Perform related duties as assigned; and Ability to work out of the Worcester headquarters.
Knowledge And Skills
Knowledge of Commission's mission, standards, and goals. Excellent management and communication skills, including writing and presenting. Familiarity with web design, and strong proofreading and analytical skills. Solid interpersonal and organizational skills, able to manage multiple projects at the same time. Expert computer (i.e. Word, Excel, Access) and design skills (i.e. Adobe Creative Suite – Photoshop, Illustrator, Publisher, WordPress). Knowledge of HTML, CSS, and JavaScript Strong project management skills and attention to detail. Familiarity with the whole gamut of integrated marketing communications skills is helpful. Comfortable working independently, as well as with teams.
Education And Experience
Bachelor's Degree in Marketing, Communications, or a related field from an accredited institution of higher education required; advanced degree preferred. Five years of experience working in digital marketing or communications; agency experience is welcomed. Experienced at developing a variety of communications platforms such as digital dashboards, web pages, and analytics reports. Proven ability to design and manage an integrated marketing campaign. Experience working with people from diverse cultural and ethnic backgrounds.
Benefits Package
The Commission is pleased to offer a comprehensive benefits package to its employees. The specific components and eligibility may vary based upon position classification, hours worked per week and other variables. Therefore, specific benefits for this position may be discussed as part of the interview and offer process.
The Digital Media Director is a management position; as such the successful candidate will be hired as an employee at will. This position is non-civil service. This position is an exempt position.
The overall benefits available include: paid vacation, sick and personal leave time, health, dental and vision insurance through the Commonwealth's Group Insurance, and optional pre-tax Health Savings Account plans.
In addition, the Commission provides employees the opportunity to elect life insurance, long term disability insurance, deferred compensation savings, tuition remission and pre-tax commuter account plans, along with other programs.
The Commission employees also participate in the Commonwealth's State Retirement Plan, which can become a defined benefit plan for those that both vest and subsequently retire from State service. Follow this link for additional retirement information: ass.gov/treasury/retirement/state-board- of-retire/.
Commitment To Diversity
The Commission is committed to building a diverse staff across its entire agency and at all levels. The Commission is an equal opportunity/affirmative action employer.
Application Process And Deadline
The Commission encourages interested candidates that meet the minimum requirements for experience and skills to apply for this position. Interested candidates should submit a cover letter and resume by e- mail no later than March 25, 2020. The application package should be submitted to:
[email protected]**//__
//__
Please include the position title in the subject line: CCC – Digital Media Director
Submissions are due by 5:00 pm (e-mail) on March 25, 2020 late submissions may be considered solely at the discretion of the Commission.
Notice Of Required Background Check – Including Tax Compliance
The Commission requires a background check on all prospective employees as a condition of employment.
Candidates should be aware of this requirement but should also know that such background check is not initiated until:
A candidate is invited to a second or subsequent interview, and The candidate has signed the Background Check Authorization Form and related releases.
This background check includes a Criminal Offender Record Information (CORI) check, Federal IRS and Department of Revenue state tax compliance on all prospective employees as a condition of their employment.
Candidates with advanced degrees and professional licenses may have these credentials verified. Individuals other than those references provided by a candidate may be contacted in the course of completing a full background and qualification check.
Those candidates invited to interview will be contacted by the Commission. Unfortunately, due to the anticipated high volume of applicants for this vacancy, we are unable to provide status updates to specific individuals.
Job:** **Administrative Services*Organization:** **Cannabis Control Commission*Title:** *Digital Media Director*Location:** *Massachusetts-Worcester-2 Washington Square*Requisition ID:** *200002DW*