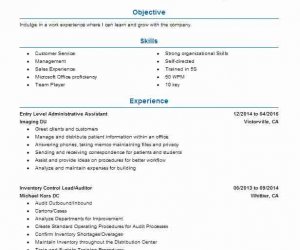 Company Description
Huge Ape is an adult entertainment-focused company that specializes in aggressive online marketing and creative development. We partner and work with some of the biggest and best brands in the adult industry. We not only work in marketing/branding but also corporate development and joint venture projects.
We welcome and prefer all candidates to look us up on Social Media (Instagram and Twitter) and also to visit our website to get a feel for our company culture (please note the industry we work in!
Job Description
This is an ENTRY LEVEL position with bonuses with room for growth and bonuses/pay increases. We are seeking someone who wants to grow. POSITION IS PART-TIME OR FULL-TIME
THIS WILL BE A TELECOMMUTE POSITION WITH LIMITED CONTACT WITH STAFF THIS POSITION REPORTS INTO CORPORATE BUT WILL BE A HYBRID TELECOMMUTE ROLE DUE TO COVID19 CORONA VIRUS.
Reporting to management this position will support general operations including sales/marketing support with daily duties, PA duties include errands and general admin asisstant duties
This is NOT your typical job – you will be working with a great deal of adult content and seeing how the industry operates, in addition, you will also be working on campaigns that tap into really wild markets such as VR and Cannabis, if you're looking for a 9-5 boring gig this isn't it.
This individual must be able to perform a variety of tasks, any experience with sales support or operations support is highly desired. Communication is key as you will be communicating with staff in remote areas an as needed basis, some flexibility with local area travel LA/OC/IE is required.
You will spend time in both the Tustin field office and our new campus offices in Irvine (see below)
Qualifications
Understanding of sales and marketing principalsBasic data entry experienceKnowledge and use of hashtags and social media (RT/Likes/Etc)Experience as an administrative assistant in a professional environment is a plusStrong organizational skills and ability to prioritize workloadManages multiple priorities in fast-paced environmentStrong interpersonal and verbal communication skillsOrganizational savvy and ability to interact and partner with all levels of the organizationBlogging, Social Media, Photo editing knowledge is highly desiredAll candidates must be able to pass a criminal background checkProfessionalism and discretion are of the utmost importance.Must be comfortable working with and around adult entertainment content.Must be comfortable with the marijuana/cannabis industry (cross-marketing campaigns)MUST be open minded to the content we work with
Additional Information
NOTE – Ideally this position is part-time and can lead into a full-time role. Please include salary history for consideration. Please make sure to check us out on Instagram and Twitter to get a feel for the company! 🙂
Casual fun work environment!Jeans and flip flops welcome!!!A unique learning experience including working with international staffFun events and parties with the staff, including red carpet award shows!Because who wouldn't want to work with great adult content all day?!?!
Please make sure to follow the company on social media to get a feel of our culture and company.