Full Time
Anywhere
Applications have closed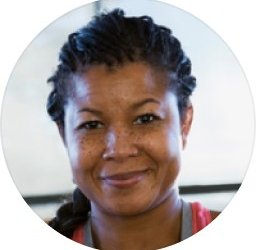 PrestoDoctor is a rapidly expanding telemedicine company on a mission to bring an exceptional, VIP, experience to patients seeking a medical cannabis recommendation. We provide elite, personalized service for patients in CA, NV, NY, OK, & MO (with more states to come!).
As our user base quickly expands, we are looking to grow our Customer Success Team. Currently, PrestoDoctor is looking to hire one exceptional individual to join our close-knit team. This is a *remote* support position.
Role: Customer Support Specialist
Job Type: Full-time, Remote
Hours: 40 hours, afternoon – evening. Pacific time.
Role Duties:• Respond to and resolve customer support chats, emails, and calls• Work with bi-coastal teams to manage support issues and create efficient processes• Monitor, clean, and develop company spreadsheets and tracking lists• Provide technical support to patients and communicate/update doctors in real-time regarding appointment updates, issues, changes, or patient requests
What we're looking for: We are seeking a phenomenal, care-focused individual who will strive for customer success and go above and beyond for our patients. The ideal candidate is someone who is self-motivated, empathetic, passionate about helping others, can communicate effectively with diverse groups and has a desire to build a positive relationship with our users. Knowledge of medical marijuana policy is not required, however, applicants interested in the business side of cannabis are encouraged to apply! 
Desired skills & Experience:• Currently pursuing or completed a four-year degree• 1-2 years of customer support in a technical role• Excellent written and verbal communication skills• Ability to identify and understand customer inquiries and resolve issues quickly• Exceptional phone presence (using clear communication, authenticity, and empathy) to resolve customer issues• Desire to optimize workflow and automate repetitive tasks• Self-starter and pro-organizer with a strong sense of independence and focused prioritization. Since this is a remote role, this position requires excellent self-monitoring and management• Tech Savvy- must have basic knowledge of different browser operations and be willing to work quickly at resolving technical issues• Full-time availability- this includes EVENINGS AND WEEKENDS 🙂
**Fluency in other languages and cannabis experience are not required but are a plus.
Benefits:• Competitive salary• Being a part of a modern, lively, industry & a diverse team!