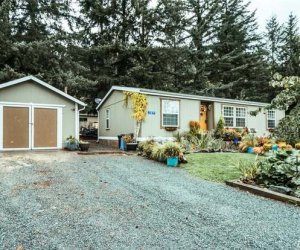 Description
Thank you for considering a career with Pioneer Human Services!
We are currently looking for a Custodian with a passion for human services.
Who We Are
Pioneer Human Services is a social enterprise that provides individuals with criminal histories the opportunity to lead healthy, productive lives. For over 50 years we have proudly serviced our clients with professionalism and empathy. Pioneer Center North (PCN) is a 141-bed facility in northwestern Washington that provides variably-intensity residential treatment for people who are struggling with chronic behavioral health issues. Located in Sedro-Woolley, PCN's programming is evidence-based for men and women.
What You'll Do
The Custodian is responsible for ensuring the safety and security of residents, staff and visitors; and provides quality services designed to promote successful community living. As a member of the PHS team committed to the mission and vision of top-notch programs, the Custodian performs assigned/scheduled janitorial duties. Further, the Custodian is responsible for suggesting and recommending changes in program, policy and procedure.
What You'll Bring
High School Diploma or equivalency At least one year experience in janitorial/custodial workEntry level of computer use in the use of Microsoft Word and OutlookCurrent CPR/First AID Certification or within two months of hire
PREFERABLY YOU'LL BRING
One year experience in human services, preferably working with homeless adults, theeconomically disadvantaged, mentally ill or chemically dependent.
What We Offer
Stability: we have over 50 years of success in Washington State.Impact: Pioneer provides a chance for change to over 3,000 people on any given day.Reputation: we are a nationally recognized non-profit with 50+ locations across Washington state.Tuition assistance program: Pioneer pays 100% of the tuition for a bachelor's degree, and 50% for graduate programs.Retirement plan: Pioneer contributes 4.5% of an employees' annual compensation into retirement plans. An additional 3.5% match is offered to those who contribute 6% on their own.Employee recognition programs: gift cards, additional time off, weekend getaways and other items. Competitive industry compensation and a generous benefit plan. Participation in the life assistance program.Public transportation reimbursement.
EEO
Pioneer human services is an equal opportunity employer of minorities/women/individuals with disabilities/protected veterans and does not unlawfully discriminate under federal, state, or local laws. All qualified applicants will receive consideration for employment without regard to race, color, religion, national origin, gender, sexual orientation, gender identity, age, physical or mental disability, or protected veteran status. EEO is the law poster EEO is the law poster supplement
Pioneer Human Services Is a Drug Free Company
In addition to pre-employment drug screening, Pioneer reserves the right to conduct random sample alcohol or drug testing of all employees. Please note that our drug-free policy includes marijuana and there are no exceptions for those with medical marijuana prescriptions.