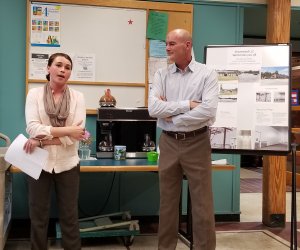 Cultivation General Manager
POSITION REPORTS TO: COO
POSITION DIRECTLY SUPERVISES: Cultivation Associates
JOB DIVISION: Cultivation
OVER-TIME STATUS: Exempt
PURPOSE OF POSITION: The General Manager oversees the cultivation division and effectively manages the activities of all Cultivation Technicians including but not limited to, planning projects, scheduling work and completing tasks within specified timelines and approved budgets.
TO FULFILL THIS POSITION SUCCESSFULLY, AN INDIVIDUAL MUST BE ABLE TO PERFORM EACH ESSENTIAL FUNCTION SATISFACTORILY.
Essential Functions
Hire, train, and coach cultivation employees according to established standard operating procedures.
Build trust, relationships, and cohesion between team members.
Coordinates and partners with all functions within the business to ensure synergy.
Enforce all regulations set forth by the State of California and City of Oakland per the direction of the Compliance Team and other regulatory entities.
Create grow cycles for flower production.
Manage and adjust light cycles for each room as deemed necessary.
Mix nutrients and supply plants with enriched water.
Restock, supply, and monitor all equipment, nutrients, chemicals, and inventory.
Report and oversee all data entered into the state track and trace system.
Oversee, manage, and be knowledgeable of vegetative room activities.
Oversee, manage, and be knowledgeable bloom room activities.
Monitor overall health of plants daily.
Document and monitor all daily activities pertaining to the cultivation site.
Manage B2B relationships with distributors.
Complete shipping manifests, weigh certificates, and invoices for outgoing products
Ensure all outgoing product is weighed and labeled correctly.
Create and run reports of inventory consumption, chemical and nutrient usage, weight of plants manicured, product yields, and make informed decisions based on data to increase efficiency.
Adjust SOPs to increase efficiency when necessary.
Performs other related duties and projects as business needs require at direction of management.
The preceding functions have been provided as examples of the type of work performed by employees assigned to this job classification. Management reserves the right to add, subtract, or change the job functions.
MINIMUM QUALIFICATIONS: THE REQUIREMENTS LISTED BELOW ARE REPRESENTATIVE OF THE KNOWLEDGE, SKILL, AND ABILITY NECESSARY TO SUCCESSFULLY PERFORM THE ESSENTIAL FUNCTIONS OF THE POSITION.
Education And Experience
Bachelor's Degree in Plant Science or Horticulture, preferred
4-5 Years Of Management Experience Required
Cannabis distribution and/or cultivation experience preferred
Inventory management experience
Organizing/categorizing skills
Special Requirements/Certification
None.
Communication Skills
Must possess proficient English skills, both written and verbal.
Must possess effective oral communication and interpersonal skills with ability to deal with all levels of personnel in a professional and effective manner.
Demonstrated written skills to convey high-level concepts in concise written form.
Ability to communicate clearly with employees, management, customers and vendors.
Ability to interpret product testing results and apply necessary actions.
Ability to convey information in a clear and concise manner.
Ability to communicate effectively in a multi-cultural business environment.
Knowledge And Abilities
Must be a self-starter with a strong sense of self-development.
Must possess strong conflict management skills.
Knowledge and understanding of standard concepts, practices, and procedures within the cultivation and distribution cannabis environment.
Knowledge of laws and regulations related to cannabis operations.
Demonstrated problem-solving skills and time management skills.
Demonstrated approachability and customer service skills.
Demonstrated reliability, dependability and flexibility in work habits.
Possess a strong attention to detail and accuracy.
Proficient knowledge of general office procedures and office machines.
Advanced skills in the MS Office suite (Excel, Word, PowerPoint, and Outlook).
Ability to research and understand regulations for cannabis retail markets.
Ability to maintain confidentiality, exhibiting a high level of integrity and trustworthiness.
Ability to work independently and contribute effectively as part of a team.
PHYSICAL DEMANDS: THE PHYSICAL DEMANDS LISTED BELOW ARE REPRESENTATIVE OF THOSE THAT MUST BE MET BY AN EMPLOYEE TO SUCCESSFULLY PERFORM THE ESSENTIAL FUNCTIONS OF THIS POSITION.
Ability to frequently bend and/or twist at waist/knees/neck to and from seated position while working at desk/bench and reaching for equipment.
Ability to frequently use standard office equipment such as but not limited to computers, telephones, copiers, and scanners.
Ability to frequently communicate with others.
Ability to maintain long periods of mental alertness and attention to detail while setting priorities, meeting critical deadlines, and following up on assignments.
Ability to constantly perform sedentary work, spending extended periods of time at desk or workstation.
Ability to seldom stand and/or walk for extended periods of time.
Ability to seldom climb stairs at some locations.
Ability to seldom push and/or pull up to thirty (30) pounds.
Ability to seldom lift or carry up to thirty (30) pounds.
Ability to keyboard for extended periods of time.
Ability to function in an environment with frequent interruptions.
Ability to deliver quality results under high pressure deadlines in a fast-paced environment.
Ability to demonstrate normal manual dexterity and eye-hand coordination; maintain corrected hearing and vision to normal range.
WORK ENVIRONMENT: THE WORK ENVIRONMENT CHARACTERISTICS DESCRIBED HERE ARE REPRESENTATIVE OF THOSE AN EMPLOYEE ENCOUNTERS WHILE PERFORMING THE ESSENTIAL FUNCTIONS OF THIS POSITION.
Primarily a in a cannabis cultivation facility with moderate noise levels and direct exposure to hazardous chemicals at times.
EMPLOYMENT AT-WILL
Unless expressly proscribed by statute or contract, your employment with Terra Tech Corporation is "at-will". "At-will" employment means that your employment may be terminated at any time and for any reason, with or without advance notice. Employees are also free to resign at any time.
Accessibility: If you need an accommodation as part of the employment process please contact Human Resources at
Email: [email protected]
Equal Opportunity Employer, including disabled and veterans.
If you want to view the EEO is the Law poster, please choose your language:
SDL2019-256