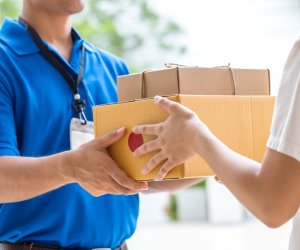 Wana Brands is the nation's #1 infused products company with operations in 8 states. We have spent years fine-tuning our recipes so that our products are delicious as well as consistent and potent. Wana be part of a company whose mission is to help people enhance their lives through the responsible use of cannabis?
Wana is currently hiring a Courier based out of our Boulder location who will work Monday-Friday. The Courier will deliver Cannabis infused products to dispensaries around the front range and act as the face of Wana Brands in each customer location.
Job Duties And Responsibilities
Provide the best customer experience in each delivery locationProblem solve customer concerns on the spot utilizing company resourcesDeliver and pick up product orders, payments, and returns to and from dispensaries and other grow facilities.All cash payments will be counted, verified and the responsibility of the courier receiving payment to be delivered in full to the Finance Department.Obtain signatures and payments or arrange for recipients to make payments.Record information, such as items received and delivered and recipients' responses to messages.Receive messages or materials to be delivered, and information on recipients, such as names, addresses, telephone numbers, and delivery instructions, communicated via telephone or in person.Review shipment paperwork after receiving to ensure that orders have been filled correctly and that goods meet specifications.Providing information to supervisors, co-workers, and subordinates by telephone, in written form, e-mail, or in person.Load vehicles with packaged goods, ensuring goods are loaded correctly and taking precautions not to damage packaging or products.Deliver products based on a set route and delivery schedule.Other duties as assigned.
Skill Requirements
Ability to provide the best service at each locationHave a clean driving record. At least 5 years of NO driving incidents. Ability to pass a background check and driving record checkWilling to spend long hours driving.Ability to work with the public and internal customers in a friendly and helpful manner.Communication skills with customers, especially in person.Ability to problem solve
Experience Requirements
Cannabis industry and METRC experienceCash-handling experienceCustomer service and/or sales experience
Licensing Requirements
Must have and MED Badge issued by the State of ColoradoMust have METRC Certification
Work Environment
This job operates in a warehouse environment and spends the majority of time driving a delivery van. This role must be able to drive a "transit" style delivery van.
Physical Demands
The physical demands described here are representative of those that must be met by an employee to successfully perform the essential functions of this job. While performing the duties of this job, the employee is regularly required to talk and hear. The employee frequently is required to stand; walk; use hands and fingers, to handle or feel; and reach with hands and arms.
Ability to carry up to 25lbsAbility to navigate trafficAbility to ride in a vehicle and sit for long periods during the work hours.Dress professionally – no holes in clothing, no shorts, no hats, belts are a must and a collared shirt.Travel is primarily local during the business day, although some out-of-the-area and overnight travel may be expected.
Wana Benefits
Health, vision, dental insurance offered to all full-time employeesPaid life insurance2 weeks of PTO and holiday payTuition reimbursementFree RTD EcoPassProduct discounts
Wana Brands is an equal opportunity employer. All applicants will be considered for employment without attention to race, color, religion, sex, sexual orientation, gender identity, national origin, veteran or disability status.
LkDfnqdqJj