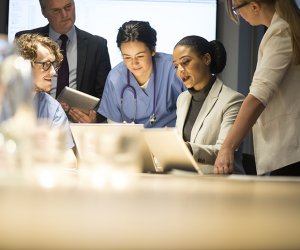 HERBL Distribution Solutions
At HERBL, our mission is to deliver confidence so that our client brands can exceed their customer's expectations.
We believe that to accomplish this we need to build an epic team. One that believes in our mission, our values and our culture.
Our culture is built on the notion of integrity, mutual respect and support of each other.
If you are a self-starter, hard-working, motivated and kind – HERBL is the place for you!
Summary
The Compliance Specialist is a non- exempt position within HERBL operations. This individual is responsible for overseeing day-to-day operational compliance with a focus on quarantined inventory. The compliance specialist will also work with the compliance team to implement processes and procedures to maximize available inventory and scale HERBL's compliance programs. The compliance specialist reports to the compliance manager.
GENERAL DUTIES
Audit receipt of inventory including review of packaging and labeling compliance and assurance document accuracy. Coordinate laboratory testing including chain of custody, METRC tagging, and lab sampling.Track and maintain certificates of analysis for all inventory and monitor expiration dates. Oversee re-labeling projects, as necessary, and communicate expectations, costs incurred, and timelines to brand partners and internal teams. COMPETENCIES
Microsoft Office SuiteProject Management Attention to DetailProblem Solving and Decision MakingEffective Written and Oral Communication SkillsWORK ENVIRONMENT & PHYSICAL DEMANDS
This job operates in a warehouse operational and office setting. Available to work 50+ hours . Must be able to lift inventory up to 20 lb. TRAVEL
Travel is primarily local during the business day, although some out-of-the-area and overnight travel may be expected.REQUIRED EDUCATION AND EXPERIENCE
1. Must be at least 21 years of age. 2. Bachelor's degree or equivalent work experience. 3. Experience with Cannabis and Cannabis Regulations a plus.HERBL is laser-focused on the distribution of naturally derived products, giving all of our attention to supporting brands and retailers in what's best for their businesses. We believe having company-owned brands inherently creates a conflict of interest, so we have chosen to be a pure play distribution company. By not having company-owned competing brands, you can take comfort in knowing that every action we take is in a brand or retailers best interest.
We care deeply about relationships, integrity, collaboration, and are always committed to doing what is right. We honor this belief when working with our suppliers, our customers, and our team members. The HERBL team is a blend of individuals who have significant experience from many different backgrounds including, but not limited to Supply Chain, Sales, and Operations in high-volume distribution.