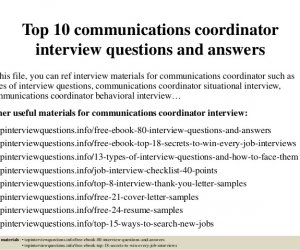 Communications Coordinator
Overview
The Communications Coordinator is responsible for assisting Weedmaps' Communications team with daily administrative and operational responsibilities. Reporting to the Director of Public Relations, this integrated communications professional will assist the team in the development and creation of internal email newsletters, tracking and creating press coverage reports, drafting press materials, coordinating distribution, product mailings, media list maintenance, as well as event production support for the largest technology company in the cannabis economy.
The Impact You'll Make
Coordinates with the team to assist in daily PR work and events Drafts PR collateral and publicity materials Performs administrative and department support tasks Assists team in media outreach/mailers, requests and creation of PR materials Maintains media lists in coordination with agency partner and through the utilization of tools via Cision, Meltwater and/or other monitoring and measurement tools Monitors press coverage, creates coverage tracker and clips coverage as needed Assists in implementation of internal communications initiatives and tactics in coordination with both Communications and People Ops teams
What You've Accomplished
Minimum 1 year of PR or Communications experience, ideally with some team administrative support functions Proficient in Microsoft Word, Outlook, Keynote, and Excel Knowledge of all basic office equipment Excellent verbal and written communication skills Familiarity with Cision, Meltwater, Muck Rack and other media tools Initiative – Demonstrate initiative by confidently self-starting improvements to office / team procedures, reports and processes and requires minimal supervision Detailed Oriented – Pays attention to multiple details and multiple tasks while minimizing errors Organization – In order to manage multiple tasks effectively, must be organized in approach and execution of work Team Player – Demonstrates ability to work on a team and willingness to give assistance to co-workers in other areas Confidentiality – Must be able to maintain department business with the utmost confidentially Flexibility – Demonstrates experience working in, and a positive attitude toward a rapidly changing business environment
Bonus Points
Prior experience in PR or communications (internships or full-time) Interest in and/or some knowledge of the cannabis industry
Our Benefits
100% employee medical, dental and vision coverage AND 80% of dependent coverage Matching 401k, 50% match up to 6% of employee contribution 3 weeks accrued PTO and 5 immediate sick days Accident Insurance Basic Life/AD&D (Accidental Death and Dismemberment) Voluntary Short and Long Term Disability Flexible Spending Account Catered lunch provided 5 days a week All the equipment that you need to get your work done Fridge is always stocked with energy drinks and other snacks Casual work environment, read "no suit and tie required", but you are free to dress to the nines
Weedmaps is an Equal Opportunity Employer. All qualified applicants will receive consideration for employment without regard to race, color, religion, sex, sexual orientation, gender identity, gender expression, national origin, protected veteran status, or any other basis protected by applicable law, and will not be discriminated against on the basis of disability. We are looking for the smartest and most passionate people who want to join our team and develop the services, systems, and marketplaces that will serve the marijuana industry in the decades to come. Our company uses E-Verify to confirm the employment eligibility of all newly hired employees. To learn more about E-Verify, including your rights and responsibilities, please visit www.dhs.gov/E-Verify.
About Weedmaps
Founded in 2008, Weedmaps is a leading technology and software infrastructure provider to the cannabis industry. Our suite of cloud-based software and data solutions includes point of sale, logistics and ordering solutions that enable customers to scale their businesses while complying with the complex and disparate regulations applicable to the cannabis industry. In addition, our platform provides consumers with information regarding cannabis products across web and mobile platforms, including listing local retailers and brands, facilitating product discovery and allowing consumers to educate themselves on cannabis and its history, uses and legal status. Headquartered in Irvine, California, Weedmaps employs more than 400 professionals around the world, with offices including Barcelona, Denver, New York, Phoenix and Toronto.
So what are you waiting for? Join the Weedmaps family!