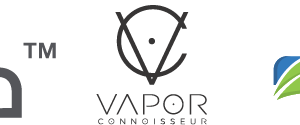 Company Overview
Sunniva Inc. (Sunniva), through its subsidiaries, is a vertically integrated cannabis company operating in the world's two largest cannabis markets – California and Canada – where we are committed to delivering safe, high-quality products and services at scale. Our business vision is to become the lowest cost, highest quality cannabis producer in the markets we serve by building – large scale, purpose built, current good manufacturing practices greenhouses, offering better quality assurance with cannabis products free from pesticides, providing better patient and doctor access to cannabis education and sourcing better therapeutic delivery devices.
Sunniva is constantly seeking high caliber talent who bring unique perspectives, excellence and enthusiasm to our expanding operations. Innovation, communication, and collaboration are critical to our shared success.
Are you driven and anticipating the next step in your career? Explore possibilities with Sunniva.
Future Opportunity – Express Your Interest Now!
We are looking to expand our operations with the opening of our Greenhouse in the near future. Once we are ready to hire we may be contacting you to explore the possibilities with Sunniva.
If you are interested in being considered for this future opportunity, apply now!
The CO2 Extractors are responsible for operation and maintenance of closed loop hydrocarbon solvent extraction of the CO2 machines. This includes working with the Quality Assurance (QA) Lead to prepare raw materials, lead the extraction process, operate CO2 extraction machinery, clean up and maintain equipment and conduct general lab duties. In this role, the CO2 Extractors work closely with the Extraction Manager to ensure equipment is maintained regularly and raw materials meet the necessary specifications.
Sunniva offers a competitive salary and benefits package.
This position will be open until filled. We thank you for your interest in joining our team however, only those applicants considered for the position will be contacted.
Sunniva is an Equal Opportunity Employer, committed to a diverse and inclusive work environment.
For more information on Sunniva, please visit our website at www.sunniva.com.