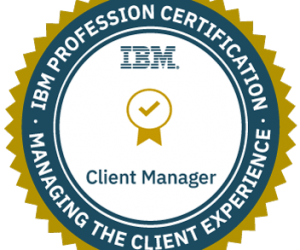 About LeafLink
LeafLink is the regulated cannabis industry's largest wholesale marketplace, providing licensed dispensaries the ability to order from their favorite brands, as well as a suite of software tools for those brands to manage and scale their operations.
With over 4,200 retailers and more than 1,400 brands across 25 territories in the US and Canada, LeafLink is setting the industry standard for how cannabis businesses grow together. LeafLink annually processes and manages more than $1 billion in wholesale cannabis orders – you can learn more about our history and path to $1B here http://firstbillion.leaflink.com/.
Our team, backed by funding from leading VC's, is poised to define the cannabis supply chain through technology. LeafLink was named one of Built In NYC's 'Best Places to Work in 2020', as well as one of Fast Company's 'Top 10 Most Innovative Companies in Enterprise for 2018', joining the ranks of Amazon, Slack, and VMWare – and we're just getting started!
The Role
LeafLink seeks a Client Experience Manager to join our growing team. You will work directly with our clients, our Customer Experience team, and various internal teams to support our customers, grow the LeafLink network, and evolve our platform.
Your number one responsibility day-in and day-out is to delight our customers. You will serve as the subject matter expert, advising your accounts on best practices for leveraging LeafLink to grow their businesses. You will provide strategic guidance that reflects best practices, technical expertise, and industry acumen. You will reflect LeafLink's core values in all of your customer interactions.
This role is highly collaborative. You will be working cross-functionally. You need to be an excellent communicator and proactive self-starter who is comfortable with change, enjoys a fast pace, and can juggle many tasks and deadlines.
Responsibilities
Become a LeafLink platform expert, training new clients on the software and staying up to date on the latest features and functionality Maintain a deep understanding of the client experience by building close relationships with clients, providing strategic support to help them grow their programs, and identifying and resolving potential issues before they become problems Interact with clients via email, phone, and chat to help solve software issues and maintain internal notes about those issues in Salesforce Work directly with LeafLink's Product & Engineering teams to address client needs, prioritizing customer issues and providing background information for technical resolution Teach customers about the platform, ways they can maximize their usage, and optimal workflows to grow their business Identify new growth opportunities in existing accounts, working cross-functionally to find and create increased upsell opportunities Build out client accounts with accurate product information and settings (data entry) Develop and meet quarterly OKRs Qualifications:
3+ years of sales and/or client management experience, ideally in the cannabis industry and/or a startup environment 3+ years communicating technical software including feature demonstrations, functionality overviews, and best practice sharing with non-technical end users 3+ years of experience with relationship management with a SaaS software solution Strong communication, interpersonal, and presentation skills Experience in using Salesforce CRM Experience in conflict resolution and issue escalation workflows Track record of building and maintaining strong and lasting customer relationships virtually and through site visits to ensure maximum client success Benefits:
Generous PTO Fun office environment Competitive salary Benefit Matching (medical, dental, vision) 401k Offered Stock options Team events
SDL2019-32