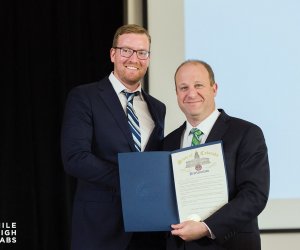 Chief Executive Officer – Americas
About Us
Elixinol Global Limited is a public company listed on the Australia Securities Exchange (ASX code:EXL).
Elixinol Global's businesses include Elixinol LLC, a leading manufacturer and global distributor of hemp-dervied CBD based dietary supplements and skincare products, with operations based in Colorado (Elixinol).
See more at
The role
Elixinol is seeking a highly skilled, experienced and entrepreneurial self-starter with a player/coach mentality to lead the entire 'Americas' operation in the role of Chief Executive Officer (CEO). The CEO is a collaborative leader responsible for maintaining Elixinol's person-centered philosophy and inclusive culture while setting clear and measurable goals and engendering passionate support of achieving the company's mission to improve quality of life by reliably delivering effective CBD products.
This role reports to the Group CEO and has broad oversight of all areas of the regional business, including sales, marketing, operations, products/quality, accounting, finance, compliance and HR; and must be adept at creating a shared picture of the company's future and driving the Americas team to deliver results.
The successful CEO candidate is a mature, strong, energetic and creative leader who will build on the company's standard for excellence and provide strategic direction while embracing ideas, innovations and opportunities that come from any of our 70+ entrepreneurial employees. The CEO is also responsible for all internal and external relationships; ensuring that every stakeholder is vested in the company's success and that partners and vendors both want to work with Elixinol and are ready and willing to scale their partnership as the business grows.
Role Responsibilities
Development, review and refinement of the company's business strategy, and execution of that strategy to obtain a leading position in the CBD marketplace. Provide high-level strategic and tactical leadership to the Elixinol Global Board and the management team; submitting budgets and forecasts for the consideration of the Elixinol Global Board of Directors Overseeing all operations and business activities to ensure they produce the desired results and are consistent with the overall strategy and mission. Analyze problematic situations and occurrences and provide solutions to ensure company survival and growth. Enforce adherence to regulatory and legal guidelines and company policies to maintain the company's legality and business ethics. Ensure revenue growth is achieved in a responsible and profitable manner; both organically and through successful completion of mergers and acquisitions or strategic partnerships. Being the chief steward of the company, ensuring the company is well positioned in the public marketplace. Provide high-level strategic and tactical leadership to the Elixinol Global Board and the management team. Increasing brand visibility and empowering management to innovate while driving them to see concepts through to reality. Motivate a high performance, innovative and results-driven organization.Develop performance measurements and ensure these metrics are achieved. Developing engaging, passionate and loyal employees in partnership with the leadership team and team managers.
We Are Interested In Hearing From People Who Have
Proven success in executive leadership with full profit and loss responsibility; with an emphasis on leading/growing start-up organizations. Industry experience in pharma, HEMP and/or health & wellness. Public company experience. Proven experience and success in growing a global brand, including launching new products to market. Experience in developing profitable strategies and implementing vision. Strong understanding of corporate finance and performance management principles. Experience with diverse business functions such as sales, marketing, operations, finance etc. In-depth knowledge of corporate governance and general management best practices. An entrepreneurial mindset with outstanding organizational and leadership skills; experience leading a diverse staff with wide ranging skill sets, levels of technical expertise and differentiated levels of leadership experience. Excellent communication and public speaking skills. Energetic and enthusiastic, with the drive and determination to improve quality at every level and the business acumen to manage complex issues and environments. Ability to travel frequently, both domestically and internationally up to 25% of the time. Masters degree in a leadership discipline such as Business Administration, Finance or Organizational Development.
Work Conditions And Benefits
Standard office: Sitting, typing, speaking, answering phones, communicating with others, standing, bending, walking, light lifting, and occasional driving required.
Work Hours: Normal business hours, regular unpaid overtime required; availability during Sydney business hours occasionally required.
Job Type: Full-time, Exempt.
Education: Masters (Required).
Work Authorization: United States (Required).
Benefits: Excellent benefits package, eligible upon hire, including 10 paid holidays, 3 weeks of PTO, sick time, health insurance, company-paid life insurance, product discounts – excellent overall benefits package.
Salary: Commensurate to market having regard to the quality of the candidate and will consist of a base salary and incentives (short term and long term).
This document describes the general nature and level of work performed by personnel assigned to this job classification. This document is not, however, an exhaustive list of all responsibilities, duties, and skills required of personnel so assigned. Elixinol reserves the right to add, revise, or delete job duties at any time.
Elixinol is an Equal Opportunity employer. The company does not discriminate on basis of race, age, sex, religion, marital status, or sexual orientation. Either Company or Employee can terminate the employment relationship at any time for any legally permissible reason. Reasonable accommodations will be made for qualified candidates/employees with disabilities.