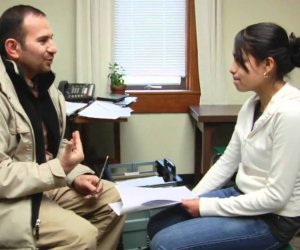 Center for Community Alternatives
Job Description
Position Title: Case Manager – Youth
Direct Supervisor: Director of Youth Services
ALL APPLICANTS MUST SUBMIT COVER LETTER WITH RESUME.
The Center for Community Alternatives (CCA) is a leader in the field of community- based alternatives to incarceration. CCA promotes re-integrative justice and a reduced reliance on incarceration through advocacy, services and public policy development in pursuit of civil and human rights.
Job Summary: Responsible for direct service to court involved youth including development of client specific service plans, clinical intervention, advocacy, support and supervision of youth in the community, and liaison with family, school and other service providers with the goal of helping clients achieve and maintain productive lives.
Duties And Responsibilities
Perform client intake and orientation to program services. Collect and review additional information through interview of family members, and other collateral sources and relevant documentation necessary to complete client assessment. Review assessment information with Director of Youth Services. Prepare written client specific service plans, court and probation reports, treatment updates and status reviews within specified deadlines. Maintain accurate client records. Perform home and community visits to verify client compliance e.g. school attendance, curfew, community service, collect samples for urinalysis testing. Provide support and supervision to clients in home, program and community, including individual and group counseling services. Provide cognitive behavioral therapies including, trauma focused and cannabis youth treatment intervention. Organize and supervise community benefits projects. Refer clients (and family members when appropriate) to educational, vocational, recreational and other services as needed. Serve as a liaison with schools and community agencies. Provide crisis intervention – identifying appropriate methods of intervention. Participate in case reviews and client evaluations. Participate in staff meetings, in-service and outside training. Perform other duties as assigned by supervisor.
Qualifications: Commitment to and experience in working with youth and families with diverse cultural backgrounds who are involved, or at risk of involvement, with the criminal/juvenile justice system, HIV/AIDS, or substance abuse. Master's degree in social work, family therapy or counseling. Strong clinical, written/oral communication, and advocacy skills with the ability to negotiate multiple service delivery systems and agencies. Computer literacy (word processing, e-mail, internet research, data entry) required. Bilingual (English/Spanish) preferred.
CCA is an Equal Opportunity Employer. We seek talented, dedicated individuals who possess a strong commitment to CCA's mission, including those with relevant personal experience in terms of recovery and/or jus