Full Time
Anywhere
Applications have closed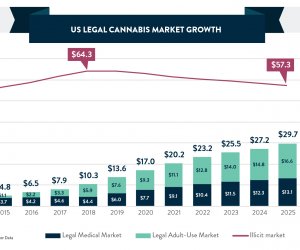 Let's keep it simple…
Medley is hiring an Inside Sales person to call on boutique stores to place the CBD brand in store.
The perk is that it's by far Oregon's #1 edible cannabis brand with a huge following—makes it super easy to sell. The hard part is calling many new retailers like a small sports clothing boutique , or a coffee shop and ask them to sell the product in their stores. Actually, now that I read the hard part out loud, it really doesn't sound that hard!
100% paid health, dental, vision insurance. A flexible work/life balance, one of the best bosses you could ask for and a really fun group of people to work with!Ideally looking for someone who enjoys the rush of new business.
Competitive Base + Commission
Thank you always!
SDL2019-2048