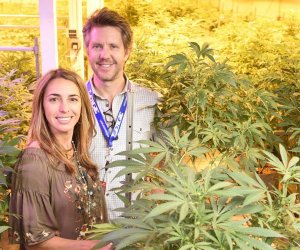 Do you want to learn how to grow cannabis? If you have a passion in agriculture or want to learn then we want YOU! Come join our team at MJardin Group. We are a global cannabis company with over 10 years of commercial growing experience in North America. We encourage talented people from all backgrounds to join us.
The cannabis Cultivation Technician position will be responsible for production, maintenance, and health of all crops by performing tasks assigned by the Facility Operations Manager.
We are looking for individuals who have excellent attention to detail, who are hardworking, reliable and have a good attitude and are ready to learn!
If you think you would be a good fit for this position, we encourage you to apply. Must have a valid MED badge to work.
Our location is located off I-70 and Wynkoop in Denver.
MJardin offers free base medical insurance for employees and offers dental, vision and short term disability. We also have paid sick and vacation time.