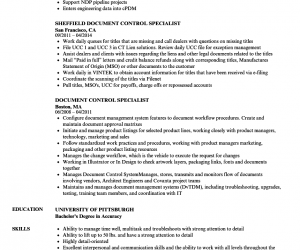 Canopy Growth Corporation
Canopy Growth has already pushed the industry forward in Canada, and now we're looking to do the same in the United States. Our mission to be the No. 1 hemp and hemp-derived CBD product company in the U.S. means we need incredible people to join us and help break down barriers.
The Company
With millions of square feet of licensed production, and operations spanning five continents, Canopy Growth is the world's leading cannabis and hemp company. Now that Canopy Growth is entering the US, it's doing so with ambitious plans. The Company's shares are listed on the Toronto Stock Exchange (WEED) and the New York Stock Exchange (CGC), and are even a part of the S&P/TSX 60 Index.
Canopy Growth recognizes that employees are at the core of our success, and we take pride in a corporate culture that emphasizes inclusiveness, collaboration, and diversity. Our employees come from a wide range of backgrounds, each bringing their own unique skills and talents to the table, working together to continue and increase our incredible momentum of growth. We are excited to be expanding to the United States, and want to continue hiring a diverse group of people in our American offices.
The Opportunity
We are looking for an organized, detail-oriented individual to join our Engineering team. The CAD/Document Control Specialist will maintain and coordinate the activities relating to Documentation Control procedures, and will champion best practices. The position will also complete design coordination for current facilities, concept design for current and future expansion projects. The successful candidate will be a motivated self-starter who ultimately promotes a culture of continuous improvement. The position reports to the Director, Engineering.
Responsibilities
Coordinate the activities related to the Document Control procedure, including Standard Operating Procedures, regulatory and compliance documents and commercial correspondence. Maintain on-line system for a registry of documents, ensuring that the information is accurate and up to date. Review quality documentation for completeness and accuracy. Generate various document control reports as required. Establish method s to ensure controlled copies of latest approved documents and drawings are given to the appropriate staff, subcontractors and suppliers as applicable. Maintain updated records of all approved documents. Maintain the documents and drawings in the Document Control Office under safe custody without any damage or deterioration with easy traceability. Maintain electronic files and control logs as required by the project. Reviewing and approving documentation for completion and accuracy. Train new Canopy Growth Corp. users in use document control procedures as required. Implement Canopy's design standards and functional specifications, machine integration into a detailed concept design. Develop concept designs which are efficient and functional for production & manufacturing. Review consultant designs for coordination & quality assurance. Review facility as-built drawings to ensure they accurately depict the work completed. Other duties as assigned. Experience
Bachelor's degree or equivalent combination of education and 5+ years of experience in relevant field. Experience in a GMP and/or ISO-9001 regulated environment, documentation and records management required. Must have excellent communication skills and be able to work in a fast-paced environment with conflicting priorities. Must have excellent computer skills and experience with G-Suite, Microsoft Office and Adobe; Microsoft Project. 3-5 years' experience as a CAD Coordinator completing detailing and drafting. In-depth understanding design & construction methodology. Advanced experience working with AutoCAD 2010 or newer. Excellent organizational and time-management skills. Must be detail oriented, accurate and organized. Working experience and knowledge of all aspects of controlled documents and records. Other Details
This is a full-time position based out of Denver, CO
We appreciate the interest from all candidates, and promise to review all applications, but we will only be contacting those who best fit the requirements. If you don't hear from us, don't fret; every resume we get is kept in our database for six months for consideration in future searches for talent.
Canopy Growth welcomes and encourages applications from people with disabilities.
Accommodations are available upon request for candidates taking part in all aspects of the selection process.
One last note: the chosen applicant will be required to successfully complete background and reference checks.
Thank you so much for your interest in Canopy Growth.