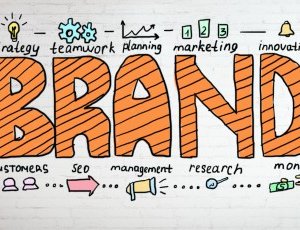 Brand Associate
Overview
Weedmaps is seeking a Brand Associate located at our Irvine, CA headquarters to be responsible for the development and execution of brand campaigns and related projects from inception to completion with a focus on awareness, acquisition, and retention of customers. Working collaboratively with Marketing Leads, Creative and Operations team the Brand Associate will oversee campaign timelines, creative deliverables, messaging, legal approval and execution of project plans.
The Impact You'll Make
Manage and lead the execution of marketing campaigns and key moments from start to finish by driving collaboration with stakeholders and the operational aspects of campaign projects including timelines, asset development, budget, and deliverables Thorough understanding of brand strategy/positioning and develop marketing briefs to bring campaigns to life on strategy and on brand. Work with the Marketing Ops Team to develop campaign decks for each initiative, from planning, execution, to post-recap. Work with Legal to receive messaging approval, update disclaimers, and to respond to tactical questions/requests. Assist and lead the planning and execution of creative brainstorms Bring big ideas to the table, obtain buy-in and effectively and efficiently implement ideas at scale Measure outputs against internal and external measures and deliver continuous improvement Manage/track risks and dependencies across all tactics and recommend/implement mitigation courses of action as needed. Cross-functional lead representing the broader marketing org to provide detailed project plans and status in the Go-To-Market meetings.
What You've Accomplished
Bachelor's degree and 2-5 years related work experience in marketing or brand management. Knowledge of cannabis culture Strongly collaborative approach, with good understanding of when to support partners and when to challenge Solid written and verbal skills to develop clear marketing briefs, frame program objectives, and effectively communicate results and recommendations to executives, cross-functional teams and internal stakeholders. Collaborative leadership skills that encourage exchange of ideas and cooperation across cross-functional teams. Demonstrated project management experience with expertise in managing multiple projects through competing and conflicting priorities and deadlines. Strong critical thinking skills; analytic skills a plus. Can meet tight deadlines with an exceptional eye for detail Strong problem-solving ability, including metrics-driven thinking Strong presentation skills, including ability to develop presentations.
Pluses
Creative development/production experience is a plus. Global or multicultural experience is a plus. Strong track record of success managing partnerships such as agency relationships.
Our Benefits
100% Employee Medical, Dental and Vision Coverage and 80% of Dependent Coverage Matching 401k, 50% match up to 6% of employee contribution 3 weeks accrued PTO and 5 immediate sick days Accident Insurance Basic Life/AD&D (Accidental Death and Dismemberment) Voluntary Short and Long Term Disability Flexible Spending Account Catered lunch provided 5 days a week All the equipment that you need to get your work done Fridge is always stocked with energy drinks and other snacks Casual work environment, read "no suit and tie required", but you are free to dress to the nines
Weedmaps is an Equal Opportunity Employer. All qualified applicants will receive consideration for employment without regard to race, color, religion, sex, sexual orientation, gender identity, gender expression, national origin, protected veteran status, or any other basis protected by applicable law, and will not be discriminated against on the basis of disability. We are looking for the smartest and most passionate people who want to join our team and develop the services, systems, and marketplaces that will serve the marijuana industry in the decades to come. Our company uses E-Verify to confirm the employment eligibility of all newly hired employees. To learn more about E-Verify, including your rights and responsibilities, please visit www.dhs.gov/E-Verify.
About Weedmaps
Founded in 2008, Weedmaps is a leading technology and software infrastructure provider to the cannabis industry. Our suite of cloud-based software and data solutions includes point of sale, logistics and ordering solutions that enable customers to scale their businesses while complying with the complex and disparate regulations applicable to the cannabis industry. In addition, our platform provides consumers with information regarding cannabis products across web and mobile platforms, including listing local retailers and brands, facilitating product discovery and allowing consumers to educate themselves on cannabis and its history, uses and legal status. Headquartered in Irvine, California, Weedmaps employs more than 400 professionals around the world, with offices including Barcelona, Denver, New York, Phoenix and Toronto.
So what are you waiting for? Join the Weedmaps team!