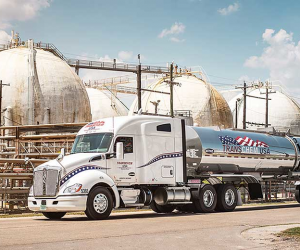 EQUAL OPPORTUNITY EMPLOYER. It is our policy to abide by all federal, state and local laws prohibiting employment discrimination based solely on a person's race, color, religious creed, sex, national origin, ancestry, citizenship status, pregnancy, childbirth, physical disability, mental disability, age, military status or status as a Vietnam-era or special disabled veteran, marital status, registered domestic partner or civil union status, gender (including sex stereotyping and gender identity or expression), medical condition (including, but not limited to, cancer related or HIV/AIDS related), genetic information, sexual orientation, or any other protected status except where a reasonable, bona fide occupational qualification exists
NOTICE: THIS EMPLOYER PARTICIPATES IN E-VERIFY. Federal law requires all employers to verify the identity and employment eligibility of all persons hired to work in the United States.
EMCO Technologies will provide the Social Security Administration (SSA) and, if necessary, the Department of Homeland Security (DHS), with information from each new employee's Form I-9 to confirm work authorization.
IMPORTANT: If the Government cannot confirm that you are authorized to work, this employer is required to provide you written instructions and an opportunity to contact SSA and/or DHS before taking adverse action against you, including terminating your employment.
Employers may not use E-Verify to pre-screen job applicants or to re-verify current employees and may not limit or influence the choice of documents presented for use on the Form I-9.
In order to determine whether Form I-9 documentation is valid, this employer uses E-Verify's photo screening tool to match the photograph appearing on some permanent resident and employment authorization cards with the official U.S. Citizenship and Immigration Services' (USCIS) photograph.
Criminal Record Information (Instructions for answering application questions #34 and #35):
All Applicants. Do not include convictions that were sealed, eradicated, erased, annulled by a court, expunged, pardoned, or deferred AND withdrawn.
District of Columbia Applicants. Do not respond to questions # 34 & #35 (regarding convictions or pending matters).
California Applicants. Do not include: a misdemeanor conviction for possession or transportation of a small amount of marijuana (28.5 grams or less) if the conviction is more than two (2) years old; participation in any pretrial or post trial diversion program for drug or alcohol rehabilitation; or a misdemeanor conviction for which probation was successfully completed or otherwise discharged AND the case was judicially dismissed.
Colorado Applicants. Exclude information involving any record of civil or military disobedience unless such matters resulted in a plea of guilty or a conviction by a court of competent jurisdiction.
Connecticut Applicants. You are not required to disclose the existence of any arrest, criminal charge, or conviction, the records of which have been erased. Criminal records subject to erasure are: records pertaining to a finding of delinquency or the fact that a child was a member of a family with service needs; an adjudication as a youthful offender; a criminal charge that has been dismissed or nulled (not prosecuted); a criminal charge for which the person was found not guilty; or a conviction for which the offender received an absolute pardon. Any person whose criminal records have been erased is deemed to have never been arrested within the meaning of the law as it applies to the particular proceedings that have been erased, and may so swear under oath.
Hawaii, Illinois, Massachusetts, Minnesota, and Rhode Island Applicants. Do not answer questions #34 and #35.
Michigan Applicants. Regarding pending matters, limit your response to felony offenses.
Utah Applicants. Regarding convictions, limit your response to felony convictions. Do not respond to question #35 (regarding pending matters).
Cities of Baltimore(MD), Buffalo (NY), Newark (NJ), Philadelphia (PA), Rochester (NY), San Francisco (CA), and Seattle (WA) Applicants. Applicants residing in these cities or applying for a position physically located in these cities. Do not answer questions #34 and #35
Warehouse logistics coordination including receipt, tracking and dispositioning of inbound and outbound equipment at the local client centerAbility to lift 40 poundsInventory of Onsite equipmentAbility to execute documented processes for management of services requestsAbility to coordinate with other team members at local center as well as enterprise team members who are remote to the local centerExcellent Customer Services Skills and able to professionally and effectively communication to a diverse customer base, in a sometimes very high paced environmentProficient in Microsoft Suite of ApplicationsTime Management Skills and ability to work in a high paced environmentOther duties as required
Ability to pass pre-employment background check and drug testing is required of selected candidate before starting work.
Location: Greenbelt, Maryland
SDL2019-128