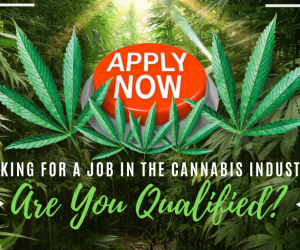 Back of House (BOH) Associate – Garden of Eden | Hayward, CA
(We are hiring for temporary COVID-19 employees and regular employees)
About Eden Enterprises
Eden Enterprises is a vertically integrated cannabis company with expanding interests in retail, cultivation, manufacturing, distribution, and intellectual property. Eden Enterprises hosts a number of operations comprising Garden of Eden (dispensary brand), Eden Extracts (vape pen/product brand), Eden Wellness (CBD brand), and Terpene Belt Farms (cultivation brand). Our network of experience brought to the table by cannabis business veterans, both founding members and external partners, provides the basis for vertical integration across the entire cannabis supply chain.
About The Position
The Back-of-House (BOH) Associate is responsible for assisting with the movement, replenishment, and reconciliation of sales floor inventory. This position assists and directly reports to the Back-of-House (BOH) Associate and by extension the Back-of-House (BOH) General Assistant Manager. Back-of-House Associates will print and apply inventory labels to received goods while adhering to Garden of Eden store policy and state compliance ordinances. This position requires a high amount of attention to detail to maintain the accuracy of inventory count.
Primary Responsibilities
Ensure that inventory is accurate and shelves are well-stocked Precisely record incoming shipments and count for accuracy Record information into database Participate in annual, and semi-annual inventory overhauls to maintain overall accuracy of stock counts Bundle, label products, scanning items, and organizing shelves General cleaning and upkeep of Back-of-house area where inventory is stored Rotate the stock and ensure that the stored area is clean and maintained up to date in accordance with the regulatory requirements
Work Environment
Ability to sit, stand, and walk for at least eight (8) hours Ability to bend at the waist, kneel, and crouch in order to access products Ability to lift and carry up to fifty (50) pounds Ability to push/pull carts up to one hundred (100) to two hundred (200) pounds Visual acuity needed for viewing screens and fine print Manual dexterity needed for data entry Consistent moderate background noise level Generally working in confined vault space without natural light
Key Requirements
Must be at least 21 years of age and ability to pass Livescan fingerprinting and regulatory background screening Strong attention to detail Ability to effectively communicate by using oral, written, and various computer software Familiarity with computer software and functions as it relates to position Ability to multitask and prioritize duties on a day-to-day basis Knowledge and experience in the cannabis industry Experience in a warehouse setting Knowledge or willingness to learn state-specific cannabis laws and regulatory compliance is required Ability to work a flexible schedule A passion for what Eden Enterprises has established and continues to build on our customer experience and satisfaction
Eden Enterprises is an equal opportunity employer, and do not unlawfully discriminate against, make employment decisions, or permit harassment based on perceived or actual race, color, religion, sex, national origin, citizenship, immigration status, marital status, age, sexual orientation, gender identity, characteristics, or expression, disability, medical condition, U.S Military or veteran status, salary history, or any other basis protected under federal, state, or local laws, regulations, or ordinances. Eden is committed to complying with all applicable laws providing equal employment opportunities, including but not limited to the Fair Pay Act, FEHA, and all applicable laws and ordinances regarding conviction and arrest history.