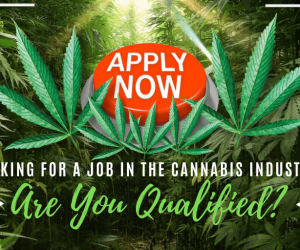 Job Description
CohnReznick currently has an exciting career opportunity with the Assurance team. We are looking for an experienced Senior Associate – to join our growing Cannabis industry practice. Cannabis industry experience is not required, but enthusiasm for the industry is!
If You Are
A highly dedicated professional with impressive credentials and driven by new challenges and growth opportunities A team player who believes in providing world-class client service and interested in becoming immersed in various industries Looking for a work environment that values and promotes camaraderie, collaboration and giving back to the community
Look ahead. Imagine more. And consider joining the CohnReznick team.
We Offer
Endless opportunities to contribute to one of the largest professional services firm in the US A unique culture that values collaboration in everything we do A team of professionals driven by a sense of excellence, integrity, commitment to lifelong learning, respect for one another, adaptability, and making a difference A network of 2,700 professionals committed to a diverse and inclusive workplace and giving back to the communities in which we live and work Varied career paths supported by strong professional development programs and resources A flexible work environment with competitive benefits
Responsibilities
The Assurance Senior Associate works directly with Managers and Partners of the firm. We help our Assurance Senior Associates grow and develop their career through collaborative workgroups and mentoring across peers and managers. Seniors are instrumental in mentoring and developing Associate level staff, and is the primary lead on client engagements walkthroughs, reviewing work papers, and helping to identify/resolve audit issues. Your focus will initially be on the following 3 areas:
Audit and Accounting Task and Engagement Management Personal and Professional Development
Specific Duties Include
Assurance Senior Associates review and prepare financial statements, footnotes, and work papers. They demonstrate professional creativity in dealing with client matters and make constructive suggestions to improve client operations. The Assurance Senior effectively analyzes client transactions, recognizing potential or existing problems, conducts appropriate research, and works closely with managers on resolving the issue.
Understanding the purpose of accounting and general ledger recording procedures. Performing accounting procedures in accordance with firm standards and in an accurate, thorough and timely manner, including proposing journal entries to client general ledgers Serving as the Engagement Lead on specific client accounts, taking responsibility for pre-engagement planning, execution, and final deliverable Developing a detailed engagement work plan, illustrating budgets and schedules Monitoring project status against the work plan and communicate schedule adjustments to managers and/or partners Developing a professional relationship with the client and serve as the primary point-of-contact
Required Skills
Education: BS/BA accounting; CPA designation or eligibility to sit is highly desirable Minimum 2 – 3 years of audit & accounting experience in a public accounting arena Excellent analytical, technical, and auditing skills including knowledge in US GAAP, GAAS Cannabis industry experience not required, but enthusiasm for learning the industry is a plus Exceptional client service and communication skills with a demonstrated ability to develop and maintain outstanding client relationships Strong leadership, and mentoring skills, coupled with excellent written, interpersonal, and presentation skills Computer expertise including knowledge of audit-preparation software and an understanding of the impact of technology Strong research skills Proven technical skills with MS Office applications such as Excel, Word, and Outlook; audit software, ProSystems or GoSystems, and CCH engagement experience a plus Solid organizational skills with a demonstrated ability to multi-task
Learn more
www.linkedin.com/company/cohnreznick-llp https://twitter.com/cr_careers
Connect with us
www.cohnreznick.com
www.facebook.com/cohnreznick
CohnReznick is an organization committed to diversity and inclusion to drive our business results and create a better future every day for our diverse employees, clients, partners, and communities. We believe a diverse workforce allows us to match our growth ambitions and drive inclusion across the business. All qualified applicants will receive consideration for employment without regard to race, color, religion, sex, sexual orientation, gender identity, age, national origin, or protected veteran status and will not be discriminated against on the basis of disability. For more information, please see Equal Employment Opportunity Posters Equal Opportunity/Affirmative Action Employer Minorities/Females/Protected Veterans/Persons with Disabilities Employment is subject to verification of pre-screening tests, which may include background check and credit check
If you are an individual with a disability in need of assistance at any time during our recruitment process, please contact us at [email protected] Please note: This email address is reserved for individuals with disabilities in need of assistance and are not a means of inquiry about positions or application statuses.
CohnReznick does not accept unsolicited resumes from third-party recruiters unless such recruiters are currently engaged by CohnReznick Talent Acquisition Team by way of a written agreement to provide candidates for a specified opening. Any employment agency, person or entity that submits an unsolicited resume does so with the understanding that CohnReznick will have the right to hire that applicant at its discretion without any fee owed to the submitting employment agency, person or entity.
#GD