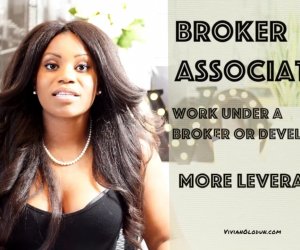 Associate Broker
Hull & Company
Denver, CO
Job Category: Client Support
Division: Wholesale
Apply Now
Job Summary
Hull & Company is seeking an Associate Broker to join its growing team in Denver, Colorado!
Who We Are
The Wholesale Brokerage Division of Hull & Company, a subsidiary of Brown & Brown, Inc., markets excess and surplus commercial and personal insurance products to retail insurance agencies, and reinsurance products and services to insurance companies throughout the United States. Our combined operations rank us as one of the largest wholesale brokerage operations in the excess and surplus lines marketplace.
Hull & Company is an expert in the cannabis industry and writes business in all states where cannabis is medically or recreationally legal.
Becoming aTeammateof Hull & Company introduces you to a career with virtually unlimited possibilities. Our unique corporate culture rewardsself-startersand hard workers who adhere to our commitment to do what is best for our clients. With Hull & Company you will get the training, the mentoring and the tools you need to succeed.
Who You Are
You believe in working as a team and thrive in fun, collaborative environments. You have a client-focused attitude and value the importance of relationships, professionalism and trust. You set goals high and aim higher. You have solid communication skills. You are detail oriented and organized. You enjoy learning new skills, systems, processes, and procedures. You are a great listener and are not afraid to ask questions. You believe that learning is vital to success.
What You'll Do
Underwrite or broker risks, ensuring that all required information is obtained, proper applications are completed, quotes and binders are confirmed in writing, policies are issued promptly and accurately, state filings are made, taxes are paid in accordance with appropriate state laws, and payments are secured on risks bound or writtenReview, analyze and underwrite risks submitted by Producers, rate submissions for premium and terms, analyze exposures for quotes for new and renewal business, issue written indications, quotes and binders; use inspection companies to obtain further information, quote rates, or explain company underwriting policiesMeet with retail agency customers to develop business and cultivate relationships in an effort to grow a book of businessUnderstand and extend Company facilities, utilizing binding authorities or brokering risks when required to successfully negotiate a placement; be responsible for your underwriting resultsService and perpetuate existing business, occasionally produce new business, and have a keen awareness of prioritiesProvide guidance and training to the processors and assistants, to enable them to reduce the underwriters' clerical workload, and to develop basic underwriting and brokering skills and techniquesFoster and seek relationships with teammates across all levels of Hull & Company and Brown & BrownEnsure compliance with government agencies and corporate policies and proceduresAttend training sessions, courses, etc. to maintain up-to-date skillsAlways conduct the highest level of confidentialityOther duties as needed
Required Skills
WHAT YOU'LL NEED:
Bachelor's Degree required, or five years' insurance experience may be consideredProperty & Casualty License requiredExperience with excess and surplus lines underwriting a plusStrong financial aptitudeAbility to read, write, and speak in EnglishExceptional customer service and interpersonal skills
Perks Of The Job
Excellent growth and advancement opportunitiesCompetitive pay based on experiencePaid time offFull benefits package: health, dental, vision, 401(k) etc.Employee Stock Program
Hull & Company and Brown & Brown are equal opportunity employers. As part of our commitment to fight for equality, we work to ensure a fair and consistent interview process. We celebrate diversity and we are committed to an inclusive work environment.
Contact
Please apply using the "Apply Now" button above. For technical difficulties with applying please email click apply
We are an Equal Opportunity Employer. We take pride in the diversity of our team and seek diversity in our applicants.