Full Time
Anywhere
Applications have closed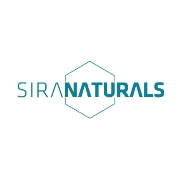 About Sira Naturals, Inc.
Sira Naturals, Inc. is a Registered Marijuana Dispensary serving patients from across the Commonwealth of Massachusetts. We are dedicated to providing high quality medical cannabis to patients suffering from debilitating medical conditions. We strive to deliver superior service by maintaining a professional environment focused on education and treatment.
We have locations in Cambridge, Somerville and Needham.
PREMIUM CANNABIS. SUSTAINABLY GROWN. SOLD WITH INTEGRITY.
Job Description
The Assistant Manager is responsible for supporting their Dispensary Manager with overseeing the daily operations of the retail dispensary. Providing leadership, guidance and support to team members, the Assistant Manager fosters an environment that is positive, upbeat and respectful. Assistant Managers are expected to contribute to make their Dispensary a climate which encourages forward thinking, embraces inclusion and practices generosity of spirit. Sira Naturals is dedicated to becoming the foremost provider of sustainably grown premium cannabis products to our communities. Grown with Love.
Responsibilities
Oversee overall daily operations, including P&L, marketing and sales strategies, inventory control, preventative maintenance, hiring, training, community outreach and patient management.Maintains integrity of operating in compliance with all CCC, State and Local regulations. Oversees patient intake process, ensuring that appropriate patient records and paperwork are submitted and confidential information is maintained appropriately.Accountable for accurately receiving, coordinating and fulfilling patient orders by utilizing the Point of Sale (POS) and inventory tracking systems in compliance with Sira Naturals, local and state policies.Adapts to varied sales volume and provides support and direction to team members; stays active by initiating continued learning activities, creates an engaging environment and assists in keeping the dispensary properly stocked, clean, tidy and in operating order while modeling a "Patient first" acuity. Assists in processing and monitoring floor stock and manages daily inventory counts.Provides knowledge, expertise, guidance and a personalized experience to each patient by explaining potential benefits of the Premium Cannabis products offered; inspires patient confidence and creates brand loyalty.Assists in fostering a positive work environment, treats everyone with dignity and respect, while perpetuating a curiosity for "everything cannabis".Directs and assists with opening and closing procedures.
Above all else, act as the critical link between Sira Naturals and our patients by providing an amazing, stress-free and helpful patient experience.
Qualifications
Must possess basic math, computer and cash handling skills. Ability to coordinate and problem solve in a professional manner.Maintain regular and punctual attendance.Must be able to communicate effectively with patients/caregivers and team members.
Preferred Experience
Minimum 2 years of Management experience providing excellent customer service in a hospitality, pharmacy, customer service or retail environment. Established ability to deliver sincere and consistent leadership to a diverse team.Experience with budgets, cash handling and POS/inventory control systems.Ability to adapt to changing priorities in a high-volume environment.Proficient in MS Office, including Excel.Experience working in a highly regulated industry.
Working Conditions
Able to accommodate scheduling that may include varied shifts, weekends and some holidays.Able to escort and assist patients with disabilities in navigating the dispensary, consultation couches, registers, entrances and exits.
Physical Requirements
The person in this position frequently communicates with patients and/or caregivers regarding medical conditions and symptoms. Must be able to exchange accurate information about product offerings.Frequently operates computer/POS system and other standard office equipment such as printers, phones and photocopy machine.The person in this position must be able to remain in a stationary position when checking in patients or when operating the register.The person in this position must be able to observe and assess patient entry via cameras and inspect patient ID's upon entry.Frequently communicates with other staff via Walkie Talkie or HeadsetConstantly positions self throughout sales transaction by maintaining the computer/POS, collecting product and retail bags.Constantly moves and transports dispensary products/totes up to 30 lbs. throughout the dispensary.
Nothing in this job description restricts management's right to assign or reassign duties and responsibilities to this job at any time.
Benefits And Perks
Health/Dental/Vision Insurance after 60 days for Full Time EmployeesVoluntary: Life, Disability and Accident Insurance for all Employees3 weeks of Paid Time Off per year for Full Time Employees (prorated for start date)Employee Discount Marketplace (Tickets at Work)Transportation Reimbursement and Blue Bike Membership Programs available at select locationsEmployee discount program available to Employees with Medical Card
Sira Naturals is committed to creating a diverse environment and is proud to be an equal opportunity employer. All qualified applicants will receive consideration for employment without regard to race, color, religion, gender, gender identity or expression, sexual orientation, national origin, genetics, disability, age, veteran status, or any other characteristic protected by federal, state or local law.
Powered by JazzHR