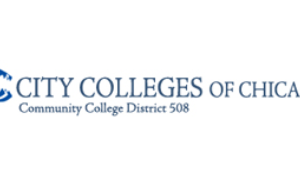 ADJUNCT INSTRUCTOR – CANNABIS DISPENSARY OPERATIONS
OLIVE-HARVEY COLLEGE
Olive-Harvey College is looking for an adjunct instructor to teach "Cannabis Dispensary Operations". The Cannabis Dispensary Operations course will cover logistic concepts including transportation, inventory, packaging, warehousing, materials handling, order processing, safety protocol and facility location. The Cannabis Dispensary certificate prepares students to work in a licensed cannabis dispensary. This program is a 11-credit basic certificate program aligned to the Supply Chain Management/Transportation, Distribution program. Students will acquire skills to interact with and educate cannabis clients in a regulated environment and the foundational knowledge to pursue additional careers in the cannabis industry.
Primary Responsibilities
Plan, prepare and deliver instruction and facilitate the learning of students.Revise, and continually update curriculum and instructional materialsFulfill assigned schedule, maintain accurate student attendance and grade records, maintain instructional environment with emphasis on safety, housekeeping, and equipment security, and ensure opportunities for student/participant evaluation.Develop and deliver customized training for various clients as needed, and maintain involvement with business/industry/community through advisory committees, marketing and recruitment efforts, and professional associations and organizations.You must demonstrate excellence in teaching, commitment to integrating new technologies in the learning process and the ability to inspire, motivate and empower students to succeed.Maintain office hours for advising, mentoring and coaching students.Post syllabi and grades on Blackboard.Associate's degree or higher is requiredFamiliarity with and understanding of Illinois cannabis laws and regulations At least 1 year of work experience in the cannabis industryAwareness of dispensary operations and cultivation processingStrong communication and interpersonal skills
All interested candidates, including City Colleges of Chicago employees, must submit the following documents for review:
A letter of interest Resume or curriculum vitaeA statement of your teaching philosophyA legible copy of your college transcripts (Unofficial transcripts initially accepted, official transcripts must be provided at the time of interview)Two letters of recommendation
We are an equal opportunity and affirmative action employer.
Thank you for your interest in City Colleges of Chicago!
Job
Adjunct
Primary Location
Olive-Harvey College
Employee Type
Part Time
Union Code
N/A
Job Posting
Feb 13, 2020, 2:27:31 PM