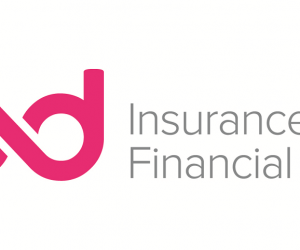 At ABD we've built something special; an innovative company with a fulfilling and award-winning culture based on the core tenets of Work, Love and Play.
Work: ABD is a team of risk and reward advisors who provide industry leading services and resources in insurance, risk management, human resource management, employee benefits and retirement programs to our clients, so they can focus on building their success. At ABD, your ideas and actions matter. You control your work, engage your intellect and are supported as you grow your expertise.
Love: We love what we do. We thrive on the opportunity to innovate and BE better. We are also committed to spreading our passions evenly, so that every ABD employee has a fulfilling life in addition to a rewarding career. At ABD, you are part of a team that is in this together!
Play: We enjoy our clients and colleagues. And we believe that balanced happiness leads to shared success. We love a lasting laugh and try not to miss out on a good time – whether it's a game, bowling, onsite barbeque, or a spontaneous celebration of our team-mates. At ABD, we share the fun of life and have fun at work.
SUMMARY: This position is responsible for coordinating the internal service process for assigned commercial property and casualty clients, focusing on general business and cannabis.
From The Team
Come join ABD's Commercial Risk Unit! We are a smart, dynamic, and fun-loving group privileged to be working with some of the most innovative companies across the world. We provide risk management guidance to companies across multiple industries, including Cannabis…There's something new every day! We promote from within whenever possible and are committed to the professional development of our team members, providing time and funding for courses and seminars. Oh yeah, we like to have fun too.
General Information
This position is an hourly, non-exempt and full-time role.This position is located at ABD's San Francisco office. This person reports to the San Francisco P&C Account Executive.WHAT YOU'LL BE DOING:
Manage successful outsourcing of workflows including, but not limited to, certificates of insurance, auto identification cards, policy checking and MVRs.)Prepare and review client communications and deliverables.Manage certificate of insurance process, if necessary.Prepare, process and distribute endorsements and invoices.Monitor and resolve billing discrepancies and perform reconciliations.Execute consistent and accurate data and information entry and maintenance in various systems including AMS, SharePoint, etc.Execute consistent and accurate database and document management processes and workflows.Coordinate and own the renewal process workflow for successful, timely execution.Assist in the preparation and distribution of client deliverables.Provide training to Account Assistants.Perform other duties and special projects as assigned.
What You Bring To The Table
Solid communication skills: writing and presentation preparation.Excellent telephone etiquette for customer service environment including listening without interrupting, using a clear and audible voice and responding calmly and professionally.Intermediate knowledge and use of standard features Microsoft Office. Ability to be resourceful, take initiative, and work to solve problems.Works well with others in a fast paced environment and be responsive to co-workers and colleagues. Must also work independently. Adaptability and flexibility to respond to client and team needs.Strong time management skills.Ability to learn and adopt and train use of technology systems and software applications.Strong organizational skills and attention to detail; ability to screen details and identify potential discrepancies.Ability to review internal/external deliverables to ensure accuracy.Project maintenance skills.
Education And Experience
Minimum of 1 year of brokerage experience; Minimum of 2 years in a comparable and/or relevant work environment.Commercial insurance experience preferred.CERTIFICATES, LICENSES, REGISTRATION:
CA Department of Insurance Property and Casualty License (preferred or completed within 3 months of start date).PHYSICAL DEMANDS: The physical demands described here are representative of those that must be met by an employee to successfully perform the essential functions of this job. Reasonable accommodations may be made to enable individuals with disabilities to perform the essential functions.
Requires moderate to long periods of time sitting at a desk, using computer monitor and keyboard, speaking on the phone, etc. Requires short to moderate (intermittent) periods of time standing or walking, often to and from meetings that require sitting.Requires very occasional lifting of objects (mostly documents, lap top equipment, etc.) that weigh fewer than 20 pounds.ABD is a team of risk and reward advisers providing industry leading services and resources in insurance, risk management, employee benefits and retirement programs to our clients so they can focus on building success.
NOTE: The information on this description has been designed to indicate the general nature and level of work performed by employees within this classification. It is not designed to contain or be interpreted as a comprehensive inventory of all duties, responsibilities and qualifications required of employees assigned to this job.