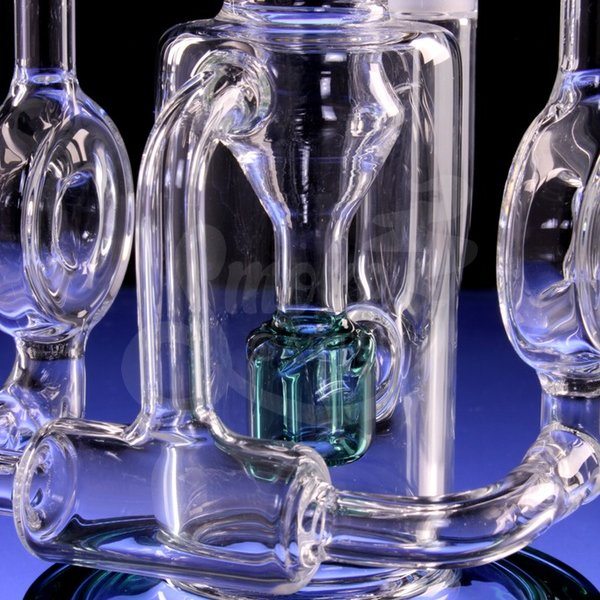 "TronCycler" Donut Arm Recycler
Watch the water move to the beat around this multi-chamber recycler.
Recycler rigs are phenomenal at filtering your smoke. The TronCycle Recycler is a treat at this value, and might soon be the most loved piece of glass in your collection.
This recycler includes a 14.5mm male flower bowl and features multiple arms and chambers.  It recycles smoke and vapor internally down it's double disc side chambers. This recycler uses the bent neck style, meaning, your new piece is meant for unwinding.
Product Description
Joint Size:
14.5mm Female Joint
Highlights
45 Degree Joint
90 Degree Joint
Bent Neck
Clear Glass
Colored Glass
Includes Bowl
Recycler
Scientific Glass
Showerhead
Thick Glass
Uses 14mm Male Bowl