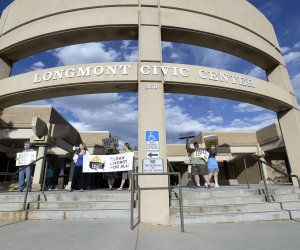 Proposal Writer
United States-Colorado-Longmont
Intrado is searching for a Proposal Writer to add to its team in
Longmont, CO. The core focus of this position will be responsible for
researching, developing and formatting proposals including RFP's and
RFIs ensuring adherence to department policies and established
deadlines; conduct research necessary to write content pertinent to
the proposed proposal solution and customer's requirements; develop
and format proposals and responses; coordinate proposal pricing with
appropriate staff; proactively oversee the activities involved in
quality resolution of problems related to assigned proposal projects;
participate in the activities associated with a variety of
departmental projects including preparing reports, material,
documentation, collecting base text and coordinating tasks; establish
a good working relationship with team members and department contacts
in order to maintain and continuously strive to improve the level of
overall service being provided.
Education
Bachelor's degree from an accredited college or university with major
course work in English, Communication, Journalism, or related field
Required. Equivalent Work Experience May Be Substituted For
educational requirements.
Experience
Based on department need, the following may be required:
Minimum two years technical proposal writing or technical
Documentation Experience Required Preferably In Telecommunications Or
high-technology industries.
Minimum Two Years Of Proposal Writing Experience Required Preferably
in benefits, mental health, or a relevant healthcare field.
Knowledge of telephony systems and/or 911 is strongly recommended.
Knowledge of Oracle, Qvidian, Salesforce are highly recommended.
Other
Advanced knowledge of MS Word, Excel, and PowerPoint required.
Connecting people with each other and the right information is
mission-critical. Intrado, formerly West, develops innovative
cloud-based technology to make it easier, more effective and more
efficient to make the right connections. Our solutions put people in
sync with each other and the right information, so they gain the
insight needed to reach better decisions on the issues that matter
most. And we do it with a laser focus on reliability. leading provider
of technology-driven, communication services, serving Fortune 1000
companies and other clients in a variety of industries, including
telecommunications, retail, financial services, public safety,
technology and healthcare. For more than 20 years, we have been
leading the way in hosted and cloud-based solutions. We focus on four
complementary components of the UC spectrum: Conferencing &
Collaboration, Managed Voice, Network Services and Digital Media
Services
Intrado Digital Communications Services, formerly a part of Nasdaq
corporate solutions, provides additional Public relations solutions so
clients can access the latest innovations in communications
technology, including reach and engage media, investors, employees and
key stakeholders, and gain actionable insight into the performance of
their campaigns and communications.
Applications will be accepted through 4/22/2020.
Equal Employment Opportunity/Veterans/Disabled
Please Note
Intrado has strict background check requirements both pre-employment
and throughout employment.
Depending upon the position and/or access required, applicants and
Personnel May Be Required To Successfully Complete Additional
background checks including, but not limited to customer background
checks, Criminal Justice Information Services certification, and
criminal history check, fingerprinting and training.
The company also runs a motor vehicle record check as part of the
background check process.
The Company conducts pre-employment drug screening and periodic
screening during employment.
Marijuana remains an illegal drug under Federal law. We have Federal
contracts that require us to be compliant with the Federal Drug Free
Workplace Act.
Intrado is a tobacco-free workplace.
Operations
04/15/2020, 2:52:16 PM
Full-time