Full Time
Anywhere
Applications have closed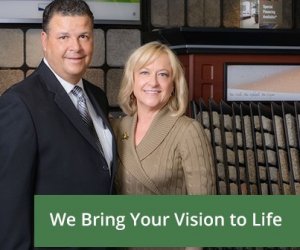 Product Specialist
We are looking for enthusiastic and outgoing customer service professionals to join our team of dedicated cannabis Product Specialists. Applicants will provide excellent customer service in a fast-paced, high-volume suburban dispensary. We are looking to hire both part-time and full-time employees at this location.
This position is held by a Registered Agent and is responsible for the following:
Reception duties including the monitoring of security cameras Managing patient queue Inputting of patient information into the seed-to-sale software New patient intake Patient consultations Compliant participation in daily Inventory Audit Effective operation of the POS and seed-to-sale software Effective cash handling Effective use of the debit machine Inventory stocking Receipt assistance Ensuring compliance with the Illinois MCP Inspection readiness Developing and maintaining in-depth cannabis knowledge Developing and retaining in-depth product knowledge Maintaining an active Agent credential during their employment Other duties as assigned by management
Qualifications:
Compassionate and strong work ethic A high school diploma or higher and 5+ years of experience working in retail and/ Previous retail experience in a fast-paced environment Exceptional customer service skills; experience in hospitality or retail is a plus Desire to learn about our products in order to assist consumers; must have a passion for cannabis Knowledge of basic computer skills including Word, Excel, Powerpoint, and Outlook, Point of Sale software and cash management is a must Strong attention to detail and must have a team-player mentality Ability to deal with problems and resolve in a professional manner Must be able to accommodate scheduling expectations including weekend, evening, and holiday shifts Must be 21 years of age and pass a background check Must pass a thorough internal and external background check including criminal history check by the State Police and FBI Must obtain a Dispensary Registration Identification Card from the IDFPR The starting hourly rate is $15/hour.