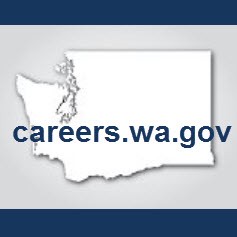 Washington State University
About The Position
The Prevention Policy and Project Manager serves as the expert for marijuana policy, I-502 implementation and the Dedicated Marijuana Account (DMA), youth marijuana use prevention activities, and manages partnerships with other state agencies. Provides expert guidance, advice and consultation to HCA/DBHR Prevention Section, senior management and leadership about evidence based curriculum and outcomes, youth marijuana and other substances use prevention policy, training, technical assistance, community prevention services development and implementation and evaluation. This position also provides information to federal, national, and other states regarding our implementation of legalized marijuana. This project has significant impact on the quality of care and activities that improve the lives of vulnerable youth and their families.
What we're looking for:Strong analytic skills. Ability to break down, sort and synthesize information; identify key messages and central themes; form accurate conclusions about the meaning of information; and develop appropriate action steps or recommendations.
Exemplary verbal and written communications skills; ability to actively listen to others, paraphrase and ask clarifying questions; ability to clearly and concisely synthesize key messages through reports, presentations, fact sheets and briefs.
Effectively organizes multiple assignments, sometimes of a complex nature or involving competing priorities, to produce work products that are accurate, thorough and on time.
Knowledge of relevant state and department rules and regulations included in RCWs and WACs, and other related policies such as the Americans with Disabilities Act and the Federal Confidentiality Regulations.
Knowledge of fundamental management principles, including fiscal, program development, strategic planning, program evaluation, contract negotiation, and procurement.
Experience negotiating and managing Washington State contracts.
Competency in Microsoft Word, Excel, PowerPoint, SharePoint, Outlook; ability to produce high quality reports and documents.
Qualifications
Required Education, Experience, and Competencies.Bachelor's Degree or higher in business administration, public administration, law, social sciences, public health, health administration or a related field.
4 years of experience analyzing policy, laws and rules, and project management and implementation or comparable combination of graduate education and experience.
Knowledge of current prevention theories and technology including risk and protective factor framework, the Strategic Prevention Framework, community needs and resource assessment, principles of effectiveness, and best practices.
Certified Prevention Professional (CPP) accreditation. Preferred at time of hire. Must be able to attain within 1 year from start date. Certification requires verification of at least 2,000 hours (approximately 1 year full time) prevention related experience and Prevention Education –Verification of a minimum of 120 contact hours of prevention specific education/training. (http://www.pscbw.com/Pages/CPPApplicationProcess.aspx)