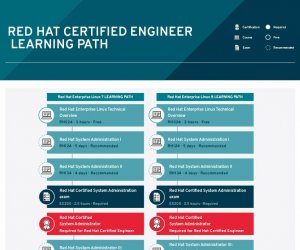 About LeafLink
LeafLink is the regulated cannabis industry's largest wholesale marketplace, providing licensed dispensaries the ability to order from their favorite brands, as well as a suite of software tools for those brands to manage and scale their operations.
With over 4,200 retailers and more than 1,400 brands across 25 territories in the US and Canada, LeafLink is setting the industry standard for how cannabis businesses grow together. LeafLink annually processes and manages more than $1 billion in wholesale cannabis orders – you can learn more about our history and path to $1B here http://firstbillion.leaflink.com/.
Our team, backed by funding from leading VC's, is poised to define the cannabis supply chain through technology. LeafLink was named one of Built In NYC's 'Best Places to Work in 2020', as well as one of Fast Company's 'Top 10 Most Innovative Companies in Enterprise for 2018', joining the ranks of Amazon, Slack, and VMWare – and we're just getting started!
The Role
LeafLink is seeking a LeafLink Platform Training & Certification Specialist to join our growing Client Experience team.
You will establish training curricula, create classroom training content and produce training and testing material for use in customer- and partner-facing training courses, as well as for internal staff development. You will own the strategy and program development for LeafLink's suite of customer-training initiatives. You will manage all training delivery, from the creation of customized training content through webinars to execution of training sessions. You will collaborate with our Product Management, Engineering, Sales and Client Experience Teams on a daily basis to develop comprehensive, high-quality training and certification content. You will keep yourself well-versed on Product's feature roadmap as well as real-time platform developments to ensure this information is communicated to customers in a proactive and thoughtful manner. You will approach your work with an innovation mindset, relying on your expertise in customer training to inform our approach.
Requirements
You are self-motivated, technically proficient, intellectually curious, and have the patience and passion to guide others as they get up to speed and become LeafLink platform champions. You work well in a collaborative environment and are equally successful when working independently. As an influential and effective teacher, you are eager to share knowledge and best practices with others, mentor our clients, and develop and sustain an open line of communication with them. You are comfortable interacting with customer and partner stakeholders at all levels of the organization: from sales managers, to inventory specialists to C level teams and even ownership groups. Knowing how to tailor your approach and delivery depending on the audience, you can explain complicated topics in a way that is understood by all. Ability to thrive in a fast-paced, high growth, rapidly changing environment that requires tenacity to exploit opportunities and a steady demeanor to handle challenges. You are the poster child for startup hustle: change is your only constant, no challenge is too big, and no task is too small. Self-motivated and excited by the potential to own what you do, you have the willingness to learn and adapt as needed. You have excellent presentation and communication skills, are outgoing and sociable, and have a highly-engaged persona when delivering training content. You are a multi-tasker and connector, as well as an organized operator who executes on both internal and external responsibilities. You have knowledge of key project management concepts including phases, plans, deliverables, scope, and tasks. You have experience using webinar, online training, and learning management solutions. You have excellent verbal and written communications skills and are proficient at video creation and editing.
Qualifications
3+ years communicating technical software solutions with non-technical end users. 3+ years of experience providing QA support to an engineering/product team. 3+ years of experience training clients on a SaaS software solution, with strong presentation skills and ability to lead a group of individuals through a software demonstration. 3+ years using webinar, online training, and learning management solutions. 2+ years in a training and certification oriented role which allows you to thrive in leading LeafLink's training and certification program across all of our platform tools to empower our customer base. Experience building out training and certification programs from the ground up, including all content creation. Track record of building and maintaining strong, long-lasting customer relationships virtually and through site visits to ensure maximum client success.
Benefits
Generous PTO Fun office environment Competitive salary Benefit Matching (medical, dental, vision) 401k Offered Stock options Team events