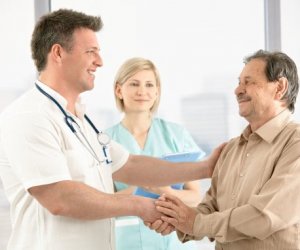 HR Solutions Partners Inc.
About Us
The Apothecarium, a respected cannabis company with retail, cultivation and manufacturing operations in Nevada and California, is looking for a Patient Consultant to join our Retail Team.
A patient consultant (PC) is a knowledgeable member of the medical marijuana healthcare community who can assess a member's needs and recommend a cannabis regimen based on the patient consultant's own experience, education, and the feedback from other members.
Responsibilities
Use of Cannabis software (MJPlatform) Process transactions using POS accurately ensuring Patient Profile is correct and current Determine which products will fit the patient's specific needs through conversational consultation Decipher and know dispensary menu Develop strong buying relationships with customers Show compassion and listen to customer Must adhere to company policies and procedures Must follow established SOP's for Retail Facility Follow Cash Handling Policies Track all sales appropriately Maintain accurate control of payment collections Bag all products correctly Ability to multitask, while staying attentive to customers Assemble, maintain, clean and store supplies for daily business Work alongside fellow teammates to meet productivity goals Communicate with and treat others respectfully at all times Able to work in a fast paced environment and maintain energy and enthusiasm at all times Strong attention to detail; able to consistently follow directions and standards Able to work in an environment that may contain strong odors Able to multitask while focusing on completing each job accurately, and in a timely manner Able to stand for 8 plus hours Able to lift and carry at least 50 lbs.
Requirements
Minimum age of 21 years 1-2 years of retail experience Outstanding organizational skills Attention to detail Able to work 20-40 hours a week Valid Driver's License Must complete and submit an Agent Card Application/Fingerprint Submission Form upon hire
Preferred Knowledge And Experience
2 years Cannabis industry or customer service experience preferred Able to use a laptop