Full Time
Anywhere
Applications have closed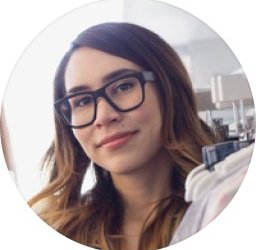 Marketing Associate – Operations
Overview
As a Marketing Associate, you will have the opportunity to support the broader marketing organization while driving on key projects and deliverables. This position understands how all the pieces of marketing come together and will be tasked with making sure all key activities are accomplished on time, acting as the liaison between multiple individuals and all other requesting departments (internal and external). The Marketing Associate will be embedded with a subset of the marketing functions, determining critical items that need to be tracked, ensuring the teams have the right context for key activities and gathering frequent updates on said items. In this position, you will manage the day-to-day workflow of projects including making decisions on said workflow that will impact stakeholders on both deliverables and deadlines. You will also need to keep up to date on project status, scheduling, prioritizations, and work schedules.
The Impact You'll Make
Determine appropriate schedule to maintain utilization of staff and ensure resource ability for all projects in a timely manner. Communicate with stakeholders and team leads, oversee project timelines, and make sure assets are delivered by required deadlines. Prioritize incoming projects and successfully re-organize prioritization based on workload and deadlines. Track all post completion workflows to ensure final deliverables are delivered to stakeholders by required due dates and facilitate post mortems. Manage Talent Agreements, Independent Contractors, and Print Vendors contracting, deliverables, and invoicing where appropriate. Act as lead admin for in-house Digital Asset Management system. Ensure all creative assets in the DAM system are tagged and managed properly, including maintenance of the asset library, workflows, plus user/rights management. As well as other duties assigned.
What You've Accomplished
Ability to take initiative and manage multiple projects at one time with competing priorities. Proficient oral and written communication skills, collaborates well in a team environment, project management, and organizational skills. 1-2 years of hands-on project, production, and/or traffic management. Experience working directly in a high-volume, fast-paced, constantly changing marketing/creative environment. Ability to construct workable solutions when presented with multiple and, oftentimes, conflicting points of view. Superior organizational skills with the ability to multitask and manage time. Ability to promptly establish priorities and communicate expectations. Knowledge of creative file formats and working knowledge of Adobe Creative Suite. Experience with Google Suite of Products, Jira, and project management tools like Smartsheet or Airtable.
Pluses
Experience in project management, and/or production. Experience with Digital Asset Management Systems. Experience writing and/or receiving creative briefs and pitch decks. Relative knowledge of creative design and creative design workflow. Experience with developing schedules and timelines for multiple projects. Energetic individual who strives to be a positive influence on their peer group and cross-capability team. Proactive self-starter and problem solver who thrives with challenges in a fast-paced environment.
Our Benefits
100% Employee Medical, Dental and Vision Coverage and 80% of Dependent Coverage 401(k) Retirement plan: 100% match on the first 1%. 50% match from 2-6% of employee contributions 3 weeks accrued PTO and 5 immediate sick days Accident Insurance Basic Life/AD&D (Accidental Death and Dismemberment) Voluntary Short and Long Term Disability Flexible Spending Account Catered lunch provided 5 days a week All the equipment that you need to get your work done Fridge is always stocked with energy drinks and other snacks Casual work environment, read "no suit and tie required", but you are free to dress to the nines
Weedmaps is an Equal Opportunity Employer. All qualified applicants will receive consideration for employment without regard to race, color, religion, sex, sexual orientation, gender identity, gender expression, national origin, protected veteran status, or any other basis protected by applicable law, and will not be discriminated against on the basis of disability. We are looking for the smartest and most passionate people who want to join our team and develop the services, systems, and marketplaces that will serve the marijuana industry in the decades to come. Our company uses E-Verify to confirm the employment eligibility of all newly hired employees. To learn more about E-Verify, including your rights and responsibilities, please visit www.dhs.gov/E-Verify.
About Weedmaps
Founded in 2008, Weedmaps is a leading technology and software infrastructure provider to the cannabis industry. Our suite of cloud-based software and data solutions includes point of sale, logistics and ordering solutions that enable customers to scale their businesses while complying with the complex and disparate regulations applicable to the cannabis industry. In addition, our platform provides consumers with information regarding cannabis products across web and mobile platforms, including listing local retailers and brands, facilitating product discovery and allowing consumers to educate themselves on cannabis and its history, uses and legal status. Headquartered in Irvine, California, Weedmaps employs more than 400 professionals around the world, with offices including Barcelona, Denver, New York, Phoenix and Toronto.
So what are you waiting for? Join the Weedmaps team!