Full Time
Anywhere
Applications have closed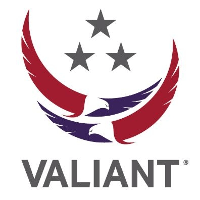 Valiant Integrated Services
Job Overview
Valiant seeks motivated and operationally-minded intelligence analyst professionals to provide on-site intelligence analytical support for law enforcement intelligence fusion center in Orange County, CA. The Center executes its missions of counterterrorism, crime prevention and all-hazard public safety in an information sharing environment (ISE).
Intelligence Analysts performs all-source intelligence in support of the Center's intelligence missions in the Center's operational area. Provides timely development and distribution of intelligence, provides intelligence/analytic subject matter expertise to internal and external stakeholders, develops intelligence products, assists and trains other analysts in analysis and production, and provides investigative support related to cyber incidents.
U.S. Government security clearance required. Both Federal and Orange County Sheriff's Department (OCSD) background investigations will be required. See Additional Requirements for details.
Law enforcement, counterterrorism, and/or military intelligence background highly desired.
Analysts work a 4/10 schedule (ten hours per day, four consecutive days a week), generally during business hours, though start times are flexible. Some after-hours availability and willingness to respond to the fusion center during emergencies are expected.
Responsibilities And Duties
Conduct all-source intelligence analysis. Perform in depth exploration of real-time open source analysis sites including the review of information sources.
Conduct research and expanded electronic searches linking California and the fusion center area of responsibility with international and domestic events. Access various government and non-government databases, sources and software through unclassified and classified platforms.
Provide timely and relevant intelligence analytical products for partner agencies in urban area. Products may include verbal analysis or written reports, including threat assessments, trends analysis, information bulletins, special event assessments, tactical information, and other analytical products.
Use analytic tools to create charts, maps, timelines, and link diagrams for the purpose of demonstrating analytical findings, including target relationships, and time sequence of events.
Assist in vetting of tips and leads to ensure compliance with National Suspicious Activity Report Initiative and adhere to Privacy/Civil Liberties and Civil Rights guidelines.
Support strategic analysis of threats facing the area of responsibility. As tasked, provide more tactical analysis for partners/stakeholders to assist in decision making and allocation of resources.
Maintain community focus. Foster and maintain relationships with local, state, federal and private sector partners. Assist the training and outreach unit in coordinating fusion center related training and outreach events.
Perform other duties related to intelligence, investigations, and other missions as directed by Center leadership.
Qualifications
Minimum of 3 years of intelligence/analytical experience and educational requirements (below).
Junior Intelligence Analysts may show other relevant education, certifications, law enforcement or military background in lieu of direct intelligence/analytical experience.
Experience conducting all-source intelligence collection and analysis, to include Open Source information. Experienced in conducting intensive database searches, extracting information, and analyzing the information.
Experience in prioritizing, categorizing, and responding to requests for information.
Proficiency using computer applications, including graphics and presentation software and databases.
Demonstrated English fluency (written and verbal). Foreign language proficiency a plus.
Strong interpersonal skills, allowing liaison with internal and external partners.
Strong organizational skills and professional demeanor. Ability to work individually and with varied teams, manage multiple priorities, meet critical and time-sensitive deadlines, provide quality product, and meet performance standards in a dynamic and demanding environment.
Must demonstrate high level of work and social ethics.
Able and willing to perform local/regional travel for day meetings and events (rare). Must have a valid U.S. driver's license. Able and willing to perform multi-day travel throughout U.S. as required (generally <5% of time).
Education Requirements
Bachelor's degree in relevant discipline required. Advanced degree preferred. Degree requirement may be waived for significant additional law enforcement or military Intelligence Analyst experience.
Must have or obtain a Basic Intelligence Training Analysis Course (BITAC), Foundations of Intelligence Analysis Training (FIAT), or Critical Thinking and Analytic Methods (CTAM) or equivalent certification within six months of hire.
DIRECT REPORTS: None
Additional Requirements
Must be U.S. Citizen.
U.S. Government Security Clearance — TOP SECRET. Requires U.S. Government security clearance throughout duration of employment. Job requires initial eligibility for SECRET clearance; however, timely investigation and eligibility for TOP SECRET is desirable.
Orange County Sheriff's Department background investigation (and polygraph). Candidates must pass an OCSD background check, including a polygraph examination, prior to commencing employment. The OCSD investigate may take up to 2-3 months.
Mandatory Drug Screening Program. Candidates are subject to drug screening prior to hire and throughout the course of their employment. Drug screening will be to U.S. Federal standards.
Federal vs. State/Local Jurisdiction. Due to the nature of the work, employees are bound by a combination of U.S. Federal, State and Local statutes and regulations. Both ongoing eligibility requirements for a U.S. Government clearance and the Valiant drug screening program are to U.S. Federal standards. Specifically, the possession, use, or sale/distribution of any cannabis or cannabis-based products are disqualifying factors for these positions.
Training and Performance Standards. Candidates must agree to comply with training standards and policies associated with the fusion center.
Travel. Position requires local travel to perform assessment, provide briefings, attend meetings, etc. Occasional multi-day travel is required to attend related training, conferences, etc.
Qhse Requirements
Take reasonable care for the Health and Safety of yourself and other persons who may be affected by your actions or omissions. Conform to all Safety Instructions given by those with a higher responsibility for Health and Safety. Report all hazards, potential hazards or dangerous situations, including damaged or mislaid personal protective equipment to your Supervisor or Safety Representative. Report Environmental impacts, anything that results in a change to the Environment as a result of Valiant's activities, products or services. Participate in the achievement of Valiant's QHSE objectives and targets, both those at departmental and company level.
Core Values
INTEGRITY – Honesty, Trust and Respect in every situation.
EXCELLENCE – Performance, Effectiveness, Quality, and Safety in everything we do.
INNOVATION – Embracing new ideas and best practice in every service that we provide.
Valiant Integrated Services is an equal opportunity/affirmative action employer. All qualified applicants will receive consideration for employment without regard to sex, gender identity, sexual orientation, race, color, religion, national origin, disability, protected veteran status, age, or any other characteristic protected by law.
NOTICE: Valiant Integrated Services NEVER asks job applicants to issue any payment or service fees to Valiant or its recruiters as part of our application process. Before providing any personal information to outside parties, verify that the job you are applying for appears on our Careers site.