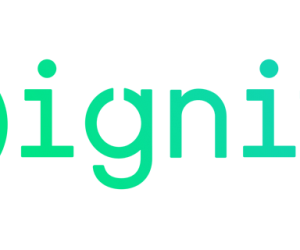 This is a remote work from home role that may be based anywhere in the United States in close proximity to a major metropolitan airport.
We are Signify, the new company name of Philips Lighting.
We're the world leader in lighting for professionals, consumers and for the Internet of Things. Our passion for sustainability makes us one of the top 10 greenest companies in the world.
See #SignifyLife through the eyes of our employees!
Working as a Horticultural LED Sales Lead at Signify is dynamic. The geographical scope of this role is North America (US/Canada). As the Horticultural LED Sales Lead you will lead the Horticulture Sales team with a focus on developing new business: establishing new relationships with growers and their partners and building and maintaining a network of complementary partners. You will report directly to the Market US Leader and focus primarily on the Floriculture, Vegetable, Vertical Farms, and Cannabis segments. In this role, you will manage a remote team of Key Account Managers who work in close collaboration with the Project Application Engineers and Plant Specialists within the North American Team in conjunction with the Regional Customer Service and Order Desk teams.
We're greater together through peer learning in our globally diverse team, with different backgrounds and nationalities.
You'll be part of the Signify Sales team with the following responsibilities:
What You'll Do
Lead and coach the Horticulture sales team to find new business opportunities, manage customer relationships and close large complex opportunities. This will include understanding the customers' preferred method of conducting business, working with them to gain a deep understanding of their business needs and, with your team, proposing lighting solutions that convert into sales.Active interest in commercial excellence, revenue growth, and a desire to be recognized for success by peers and customers. You will actively lead a sales forecasting weekly cadence that enables robust and accurate demand planning and on target sales growth.Create detailed business and sales plans to support the business strategies to facilitate the attainment of goals and quotas; lead your team's creation, development and management of channel partnerships and key customer accounts and establish goals, objectives, and annual performance reviews for Sales team.Elevate the Horticulture LED market share in North America and Canadian markets by building up a network with Horticulture channel partnerships, decision makers, influencers and partners leading to sales. In this role you excel in customer satisfaction. You make this happen by a pro-active attitude.Act as an ambassador and take the lead in creating awareness and generating leads by representing Signify in tradeshows, events and conferences.Oversee the Initiation and coordination of technical trials at a Research and Commercial level in conjunction with the other North American team members.In-depth knowledge of all aspects of horticulture production and climate-controlled growing environments. This allows you to technically connect the aspects of growing with the benefits that our technology provides to the betterment of the end-user grower.
What You'll Need
Bachelor's Degree in Horticulture or related discipline7+ years of relevant horticultural working experience, preferably in sales/customer relations management, or business development in the controlled growing environment sectorsMinimum of 5 years of sales management leadership and coaching experience with experience leading remote based Sales teamsA track record of delivering results. Demonstrated success meeting and exceeding aggressive growth targets; Vision and inspiring leadership; strong communicator with the leadership skills that engage and motivate peers, employees, colleagues, customers and stakeholders; drives change, and promotes a sense of urgencyIn-depth technical growing knowledge of the climate-controlled growing environment floriculture industry, as well as the climate-controlled vegetable industry (experience setting up product trials and working with researchers is a plus)Strong commercial acumen with a track record of channel development and channel expansionAbility to travel nationally (50% -60%) with limited international travel as needed
What You'll Get In Return…
Competitive salary depending on experienceExtensive set of tools to drive your career, such as a personalized learning platform, free training and coachingOpportunity to buy Signify products with discount
What We Promise
We're committed to the continuous development of our employees, using our learning to shape the future of light and create a sustainable future.
Join the undisputed leader in the lighting industry and be part of our diverse global team. #WeAreSignify #SignifyLife