Contract
Anywhere
Applications have closed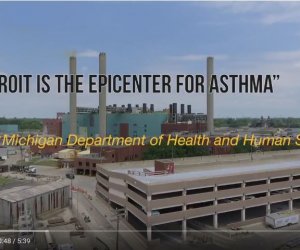 Job Summary:
Under general supervision, the Environmental Health Specialist will perform inspections and related regulatory functions to reduce the hazard to the public from environmental health hazards. The Environmental Health Specialist I is an entry level professional position. Duties may include food safety, child care facilities, adult foster care, body art, swimming pools, recreational facilities, medical marijuana care centers, and other regulated establishments. Will also include investigation of food borne or environmental vector disease outbreaks. Will be assigned primarily to the Food Safety or Environmental Health Program, but will be expected to be able to handle a variety of duties.
Essential Duties and Responsibilities (may perform other duties as assigned):
Environmental Health and Food SafetyInspects public facilities to ensure compliance with applicable city, state, and federal regulations.Ensures correction of hazards identified.Discusses findings and provides education, interpretation of regulations and recommendations to facility owner or representative, and ensure correction of sanitation hazards identified.Identifies and researches environmental health hazards to public health.Educates the public and businesses on environmental health and food safety issues.Writes reports to adequately explain food safety/environmental hazards to a range of audiences.Conducts preliminary inspections, monitors new facilities and performs final inspection Participates in enforcement activities.
Illness and complaint InvestigationInvestigates possible food, water or environmental vector illness outbreaks.Investigates complaints from the public.Performs aesceptic collection of stool and other samples.
Education and Training Educates the public, businesses, government and private agencies on environmental health issues.Develops food safety or environmental health educational materials for a range of audiences.romotes continuing education to keep up to date on regulatory trends, changes, and initiatives.
Stakeholder EngagementCollaborates with other agencies to improve the health of the public.Serves on committees, special project teams, or task forces as assigned.
Candidate may be assigned to primarily food safety or environmental health duties
 QUALIFICATIONS (Required):Bachelor's degree in environmental health (preferred), food safety (preferred), public health, biology, chemistry, physics, natural science, environmental science, food science or a related field with at least 30 hours of science (biology, chemistry, physics, or statistics). Must have at least three years of experience in environmental health, food safety, investigating foodborne or environmental illness outbreaks and/or plan review.
State of Michigan Operator license is required with appropriate insurance coverage and reliable vehicle – Department is not responsible for out of pocket costs beyond mileage reimbursement.
Qualifications (Preferred)Master's degree in environmental health, food safety, public health or related field. Registered Sanitarian (Michigan) or Registered Environmental Health Specialist (National Environmental Health Association or State of Michigan). Experience as a Plan Review Officer, Standardized Trainer, or investigating foodborne or environmental illness outbreaks, especially in an urban environment.
Equivalent combinations of education and experience may be substituted to meet the education and experience requirements of this position.  WORK ENVIRONMENTWork involves both office and field assignments, including attending meetings, interior and exterior inspections of dwelling and commercial or industrial establishments. Job will include weekend and extended work hours. Will involve working and travelling within a complex urban environment. Employee is subject to activation for emergency response on short notice. Response during a public health emergency event is required for this position, including duties not normally performed.
BACKGROUND AND OTHER CHECKSCandidates considered for placement in this classification may be subject to a Criminal Background Investigation based on the requirements of the position.