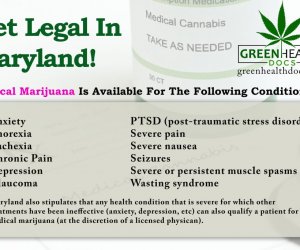 Relaxed Clarity, a divison of Canna Care Docs is seeking a Colorado Licensed DO or MD for our medical cannabis evaluation clinic in Pueblo. This position would be Part time on Wednesday and Saturday!
Canna Care Docs is the center of excellence for cannabis medicine. Powered by Sail, we are on a mission to solve the issue of cannabis access for patients. We're passionate about improving our patient's quality of life and bringing cannabis into main stream healthcare. Since 2013, Canna Care Docs has expanded to over 35 locations in 14 states.
Our team is a dedicated, compassionate group of people full of positive energy. Does this sound like the place for you? You will find yourself affecting the lives of patients who are desperate for an answer not found in conventional medicine. We are expanding. Patients are seeking alternative solutions to their difficult and painful conditions.
Be a licensed Medical Doctor, MD, or Doctor of Osteopathy, DO in Colorado you are applying for in Good Standing
An open-minded approach toward alternative therapiesHave valid required licensing
The MedicalPractitioner, Medical Doctor (MD) or Doctor of Osteopathy (DO), will be responsible for:
Perform non-invasive exams and obtain health histories Evaluate patient for verification of a qualifying condition Work within sailmd™and sailcmr™ platform