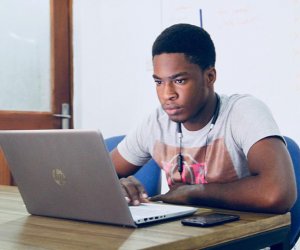 Federal Bureau of Investigation (FBI)
HOW TO APPLY To apply for this position, please click the Apply button. Applications submitted without a resume will not be accepted.
As an FBI Computer Scientist, you will be part of a highly collaborative investigative team working to thwart cyberattacks that include counterintelligence plots, fraud, bank robberies and more. A Computer Scientist career with the FBI will provide once-in-a-lifetime opportunities to work closely with an elite group of technology professionals at the nation's premier law enforcement and intelligence organization. Our mission: to protect the American people and uphold the Constitution of the United States.   The FBI's work is constantly changing and expanding to meet the challenges imposed by rapid advances in technology, evolving terrorism and intelligence threats and increasingly sophisticated criminal actions. You will work in a high-speed, dynamic and sophisticated environment that requires excellent communication skills. As a Computer Scientist at the FBI, you will discover a technology career unlike any other at a government agency or private-sector company.     SALARY LEVEL   Pay level for this position:
Range from GS-7 through GS-13.   Salary is commensurate to experience and location.     DUTIES
Perform system and network procurement, installation, administration and security duties. Develop and implement custom tools and methods; use, troubleshoot and modify existing tools and methods to identify, isolate, preserve and analyze digital data. Assist in the identification, vetting and implementation of new tools and methods to identify, isolate, preserve and analyze digital data. Assist in the development and use of basic computing environments for analysis of digital data. Provide technical assistance in conducting interviews, searches and other investigative and operational activity; perform liaison and outreach functions. Testify in court. Draft documents on technical and other professional matters at varying degrees of difficulty and at the appropriate technical level for a variety of technical and nontechnical audiences. Stay current with major new advances in relevant technologies; provide guidance on tools and methods related to these advances. Coordinate with private-sector partners and other divisions to resolve technical and other issues relevant to investigations.  
KEY REQUIREMENTS
Must be a U.S. citizen. Must be able to obtain a Top Secret Clearance. Must complete form FD-887, Request for Access to Sensitive Compartmented Information (SCI). Meet the FBI's Employment Eligibility requirements. Must pass an FBI polygraph examination. Must have (or be able to obtain) a valid driver's license. Must pass an FBI-administered urinalysis drug test. Must be in compliance with the FBI Employment Drug Policy: No use of marijuana within the last three years. No use of any other illegal drug in the past 10 years. No selling, distributing, manufacturing or transporting of any illegal drugs. No use of a prescription drug or a legally obtainable substance in a manner for which it was not intended within the last three years. Must never have been convicted of a felony. Must never have knowingly or willfully engaged in acts or activities designed to overthrow the U.S. government by force. Must never have failed to file federal, state or local income tax returns. Must not be in default on a student loan insured by the U.S. government. Must not be in default on court-ordered child support payments. Must be registered with the Selective Service System (males only, exceptions apply).
EDUCATION AND EXPERIENTAL REQUIREMENTS
Education Bachelor's degree in Computer Science OR Bachelor's degree with 30 semester hours in a combination of mathematics, statistics AND computer science. (Fifteen of the 30 semester hours MUST have been in any combination of statistics and mathematics that included differential and integral calculus.) Courses designed to provide an introduction to computer science techniques and methodologies are acceptable; courses in teaching elementary, business or shop mathematics are not acceptable.
All degrees must be from an accredited college or university and must be verified by submitting college transcripts.
Specialized Experience (SE) Please make sure your specialized experience/requirement(s) can be identified in your resume. Must verify completion of the basic education requirements below by submitting college transcripts.