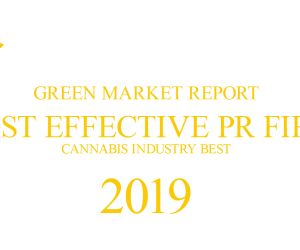 The Opportunity
RipeMetrics, Inc. (http://ripemetrics.com), a customer experience and feedback management platform for the Cannabis industry, is looking for a marketing intern with excellent writing and communication skills for an unpaid internship opportunity at our San Diego, CA office.
You'll work with our Chief Marketing Officer to create compelling content. This is a tremendous opportunity for someone who wants to enter this dynamic industry and support us in revolutionizing the ways in which cannabis companies build and maintain relationships with their customers.
What You'll Learn
Go-To-Market strategy building for SAAS companiesCustomer Experience, Customer Journey and Marketing Funnel DesignCopywriting and Content CreationIndividual network coaching through industry events and professional networking sitesCampaign Building, Tracking and Management
Tasks Will Include
Marketing CampaignsCreating, executing, tracking and managing marketing campaignsDefine successful KPIs and report on success of reaching those metricsBuilding Marketing Funnels in InfusionsoftContent CreationDevelop ideas for marketing materials and generate content/visuals for brochures, infographics, videos, etcCreating content for training manuals, SOPs and other technical documentsDeveloping tools, aids or contests to drive awareness and adoption of our productPublic Relations
Build media listsIdentify top reporters/bloggersDevelop pitch materialsDrive impactful media coverageDevelop ideas for marketing materials and generate content/visuals for brochures, infographics, videos, etcResearch
Researching leadsFollow industry news and keep executive team in-the-know on latest trends and competitor announcementsPerform industry and competitor research and analysisCommunications
Business development calls/emailsTrade show follow-upsAd hoc
Assist with other marketing projects as needed for the department
All of the necessary training will be provided. After the initial training possibility to work remotely (telecommute) with flexible hours.
Who We're Looking For
Demonstrated strong verbal and written communication skillsTeam player who can collaborate with C-level employeesResourceful and reliableFast learner with a can-do attitudeOrganized, detail-oriented and able to balance multiple priorities
Not Required But Extremely Useful
Experienced at copywriting and content creationMarketing Automation; Infusionsoft, Clickfunnels, ActiveCampaignEmail MarketingCannabis business enthusiasts encouragedGraphic design and motion graphics with Adobe software: Photoshop, Illustrator, IndesignCustomer Journey, Customer Experience, User Experience or User Interface UX/UI design