Full Time
Anywhere
Applications have closed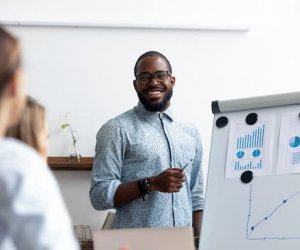 Company OverviewSLANG Worldwide Inc. is a leading cannabis-focused consumer packaged goods company. The Company is focused on acquiring and developing market-proven regional brands, as well as creating new brands to meet the needs of cannabis consumers worldwide. SLANG is listed on the Canadian Securities Exchange under the ticker symbol SLNG.
Job SummaryThe Account Executive will assist in all duties that pertain to generating revenue in an assigned territory for the company. This person is extremely organized and has great attention to detail. Key responsibilities include: monthly growth goals and supporting existing dispensary business while creating new opportunities.We are self-starters and you should be too. Do not expect to get micromanaged as your daily routine will be left to you. Ultimately, this is a sales role that is heavily focused on maintaining and building meaningful relationships with clients while creating new opportunities and growing the overall opportunity within the territory.
Responsibilities and DutiesAchieve monthly revenue quota in a defined territoryOversee monthly orders and fulfillmentOversee communication from territory to lab and coordinate orders and deliveriesManagement of existing sales territory, including but not limited to, prospecting for new accounts, maintaining relationships and revenue streams at current accountsDevelopment of territoryGrowing current accounts through the solicitation of new and existing product linesCoordinating and participating in-store patient education and eventsIdentifying and implementing in-store merchandising opportunities and securing premier product placementMaintaining up to date in store collateral and promotions where permittedAchieving proper activity levels as defined by upper managementCompletion, updating and maintaining of company reports, information and CRM systemManaging image, brand and reputation of the company to the cannabis industryAttending industry events, sponsorships and/or customer engagement opportunitiesWork to change the global perception of cannabisConduct yourself with the utmost professionalism, with ethical behavior and always conduct with conduct becoming to the companyMust perform other duties as upper management deems critical to the success of the Account Executive role.
Candidate Requirements2-5 years of relevant sales experienceMust have an attribute to hustle, have integrity, ambition, take initiative, self-confidence and a competitive attitudeStellar communication skillsCourteous and respectful demeanorMust be able to legally work in the Ohio cannabis industryMust have reliable transportation and a clean driving recordMust be able to lift up to 25 poundsMust be able to work Monday through Friday from 8:30-5pmOccasionally work nights and weekends as needed
EducationHigh School Diploma
Compensation & BenefitsBase salary of $40,000Sales commission opportunity up to 20% of baseMedical, dental, and vision insuranceWellness program incentives401k savings with a 2x employer matchGenerous employee discounts
What to ExpectAs a newly public company, in a new area of industry, SLANG is in the early stages of operations but is growing fast. As a result, you will have the opportunity to own projects as they arise and make an impact on how we shape the organization. We are a hardworking, dedicated group, who are passionate about SLANG and ensuring the success of the company. You can expect a hardworking team, but a causal and flexible office environment.